Red Bull to Announce Verstappen's '21 Teammate 'Before Christmas' as Albon Delivers 'Strongest Race Weekend'
Published 12/15/2020, 2:29 AM EST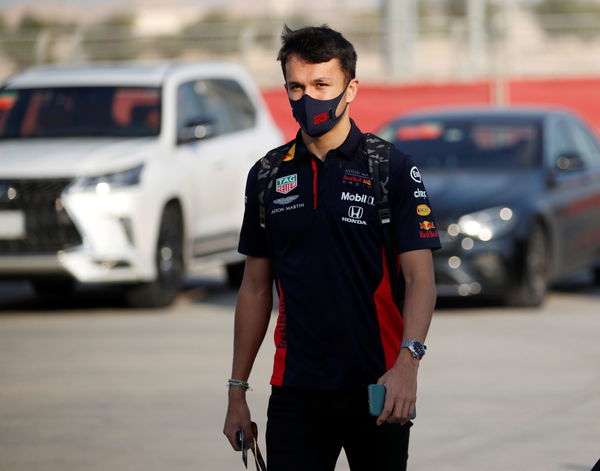 ---
---
Red Bull has a dilemma on its hands. They still have to fill the second driver seat alongside Max Verstappen for the 2021 F1 season. And by the looks of it, they will announce the decision in the coming days.
ADVERTISEMENT
Article continues below this ad
The current holder of that race seat, Alex Albon, was given until the whole season to prove his credentials. Even though he drove a strong race in Abu Dhabi, his season has largely been disappointing.
Red Bull advisor Helmut Marko, who will take everything into account before coming to a conclusion, said, "It was one of his best races. Still, we will think it over and make our decision, before Christmas. We have to go through all the data. There are so many things we have to look at."
ADVERTISEMENT
Article continues below this ad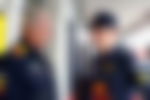 Team Principal Christian Horner also opened up regarding the timing of the decision, "So Alex had probably his strongest race weekend actually this weekend, which is encouraging for him, but we now have a full picture of the season. And we'll make that decision in the coming days."
"Obviously we have a huge amount of data now. We have all the knowledge across the various circuits that we've done, and we'll sit down and obviously go through that and come to the right conclusion."
Who deserves the Red Bull seat more? Albon or Perez? Or Hulkenberg?
First, it's important to acknowledge the excellent racing abilities of all three drivers. Alexander Albon and Sergio Perez are two such drivers who are better in the races than qualifying. The Mexican has an advantage over his Thai counterpart when it comes to experience or even recent form.
ADVERTISEMENT
Article continues below this ad
Fans seemingly want Perez to get that second seat over Albon. However, there's a whole world of difference between going against Stroll and the mighty Verstappen. The Dutchman will pose a major challenge as well.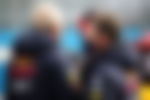 What the top team needs is an excellent qualifier. Someone in the mold of Nico Hulkenberg. So, they can lineup alongside the Mercedes duo on the front of the grid and compete from the start. He is the right choice for the team.
ADVERTISEMENT
Article continues below this ad
The clock is ticking for Red Bull. They have given themselves just 10 days to make the announcement. And run Marko, they are expected to adhere to the deadline.