Red Bull's Dr Helmut Marko Claims Lewis Hamilton Is Too Expensive for F1
Published 02/13/2021, 6:13 AM EST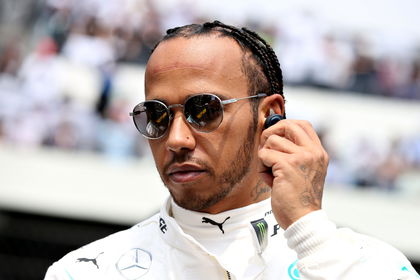 ---
---
Red Bull F1's advisor Dr. Helmut Marko has lent his full support in F1's idea to introduce a cap over drivers' salaries. This comes in light of the recent contract offered to Lewis Hamilton that sees the Briton earn $48.5 million in wages for the 2021 season.
ADVERTISEMENT
Article continues below this ad
Due to the effects of the COVID-19 pandemic, F1 has had to take some drastic measures to cut costs in order for teams to survive in what is already a tough business; the budget cap is one of those measures.
For the 2021 season, teams weren't allowed to spend more than $145 million in the development of their car.
ADVERTISEMENT
Article continues below this ad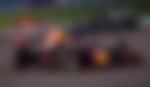 The measure was positively met, but not all aspects of a team's cost fall under the budget cap. The salaries that teams pay to drivers are not included, and this was a bit discomforting for some teams.
Thus, in the latest meeting of the teams and the FIA, talks have begun to introduce a salary cap. This move is supported by Marko, with the Austrian using Lewis Hamilton's example to make his point.
He said (translated by Google), "Hamilton is simply too expensive for Formula 1."
Hamilton currently earns more than double that of the second highest-paid driver, Max Verstappen.
The plan for the drivers' wage cap is a combined $30 million. If this cap is introduced, it'll be interesting to see how it'll affect the sport.
Could more and more top drivers be tempted away from racing in F1? Would they rather race in other series where they can earn more?
While nobody can predict how the wage cap discussions would develop, Dr. Marko is certainly happy about the engine freeze coming into play for 2022.
Freezing engine development was the logical step according to Red Bull F1's advisor
The Austrian said, "We are satisfied with this decision, it is a good day for Formula 1. It is a day of common sense that the engines are frozen because the costs are simply reduced.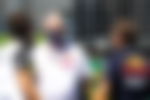 "There is already a budget cap for the operating costs. The only thing that is still unlimited is the engine costs. So it is actually only logical that things should go in this direction. Moreover, because 2025 will most likely have a new engine Regulations will come."
ADVERTISEMENT
Article continues below this ad
The engine freeze guarantees Red Bull's future in the sport beyond the current season. They plan to continue using Honda engines that they will develop themselves for 2022 and beyond. However, for the short term, the Milton Keynes based-outfit would be focusing on the season at hand.
Can they end Mercedes' domination and lay claim to the F1 throne this year? We'll find out soon.
ADVERTISEMENT
Article continues below this ad