Red Bull's Marko Rejects Mercedes' Toto Wolff's Latest Sandbagging Bid
Published 02/23/2021, 2:49 AM EST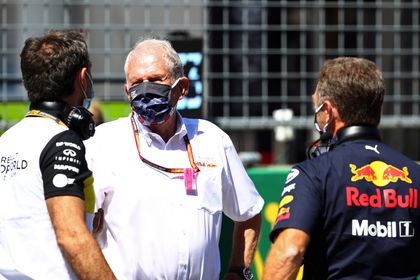 ---
---
It is that time of the year when teams start questioning their developments for an approaching season, and Mercedes, in particular, never ceases to disappoint. It has become more of a protocol from the German team's perspective.
ADVERTISEMENT
Article continues below this ad
Although they predict a rather disappointing season, the outcome would be entirely different; the 2020 F1 season being a prime example.
Recently, Mercedes' team principal, Toto Wolff, claimed that their rivals, Red Bull, and rising mid-fielders, Aston Martin, could soon shatter their long-held dominance in F1. However, Red Bull's advisor, Dr. Helmut Marko, could do nothing but smile at Wolff's view.
ADVERTISEMENT
Article continues below this ad
Marko's response to Mercedes sandbagging
Speaking to F1-Insider, Marko felt that with no racing going on at the moment, the rivals are trying to spice things up with such fears.
"There's no racing going on at the moment, so you have to create excitement with words," he said. "We do hope to be right up front. But Mercedes is the clear favorite. After all, they've won every title since the hybrid era in 2014."
Mercedes have been leading the grid since the wake of the hybrid era; neither Red Bull nor Ferrari stood a chance to beat the Daimler-led outfit.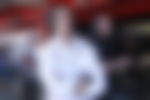 Excitements do rise up a notch prior to each season. However, realizations come in as early as mid-season that Mercedes are taking home the title, irrespective of the updates that the rivals carry to their cars.
But that has been the story in the post. This time around, things are looking quite different, with Red Bull in a much stronger position than the past few years. Hence, early signs suggest a tough fight between the Austrian outfit and the defending champions going down the wire.
Marko takes a dig at Aston Martin
Racing Point knocked on the doors of controversy when they unveiled their car ahead of the 2020 season. Keeping the minor tweaks aside, the car resembled the 2019 Mercedes-made car, which pushed the team towards criticisms.
Will the history repeat over the upcoming season as well? Well, the Red Bull advisor thought so.
Marko opined that the rear of Aston Martin's 2020 car could pretty much look like the Mercedes W11. And this leads to the British team possibly carving their way into the top-field.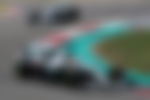 "As for Aston Martin, I can't imagine Aston Martin having a completely different rear end than the Mercedes. After all, that's what the past has taught us," he said.
ADVERTISEMENT
Article continues below this ad
Overall, the kings of the hybrid era will unsurprisingly go into the 2021 season as clear favorites. However, it looks like the threat from Red Bull is imminent.
Furthermore, with Aston Martin potentially bringing W11 to the party, do you reckon the 2021 season holds an interesting three-way fight for the title?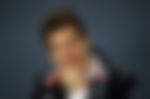 ADVERTISEMENT
Article continues below this ad