Red Bull's Max Verstappen Puts His Customized Supercar Up for Sale
Published 02/15/2021, 7:29 AM EST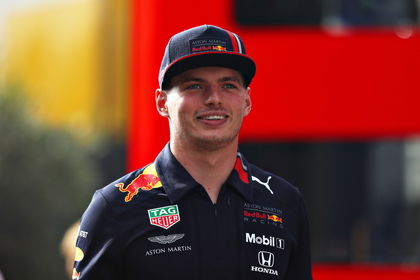 ---
---
Max Verstappen drives some of the fastest man-made vehicles in the world. Not just on the track when he is in the cockpit of a Red Bull, but also off it when he's on public roads. And he is putting one of them, a Porsche 911 GT2 RS Clubsport ex-Verstappen, up for sale.
ADVERTISEMENT
Article continues below this ad
As you can see, the car bears his name aside from having his number 33 embedded on the doors. It is a limited edition model since the company commissioned only 200 such cars. It is not clear why the Dutchman wants to get rid of this beast. Perhaps, it is because he likes to keep upgrading his car collection.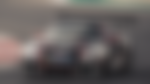 ADVERTISEMENT
Article continues below this ad
The supercar does not come cheap if anyone intends to buy it from the Red Bull driver. It will set you back a whopping €399,000. But it is worth every penny – it has a 3,800 cc engine capacity that can generate up to 700 horsepower.
The body of the car is painted in white color and it weighs around 1,390 KG.
It is especially adapted for driving on race tracks. It can lap the famous Zandvoort circuit, which will make a return in 2021 as the Dutch GP, in an impressive 1 minute and 45 seconds. The Porsche marketing department is describing it as "The most powerful, non-street legal, GT customer sports car we've ever built."
The Verstappen clan promises the vehicle to be in tip-top condition. Additionally, it made an appearance in Max's documentary 'WHATEVER IT TAKES'. You can directly purchase it from GP Elite
The impressive car collection of Max Verstappen
The former Toro Rosso driver will be entering his seventh season in F1. He is now one of the most highly-rated drivers on the grid. Being the closest rival of Lewis Hamilton brings along with it a significant personal fortune as well. And that is how he funds these enviable beasts in his garage.
ADVERTISEMENT
Article continues below this ad
Ironically, he owns most of these from Red Bull's main rivals. He has a Renault R.S.01 which he bought back in 2015, a Mercedes C63 AMG, while also having a few of Aston Martin's vintage cars.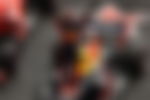 But, it is worth noting that Max also prefers to keep a low profile and use less glamorous means of transport in his everyday life. So, most of these are just for show.
ADVERTISEMENT
Article continues below this ad