'Reigning World Champion' Lewis Hamilton Takes Over F1 Twitter With Hilarious On-Screen Gaffe at Miami GP
Published 05/06/2022, 5:31 PM EDT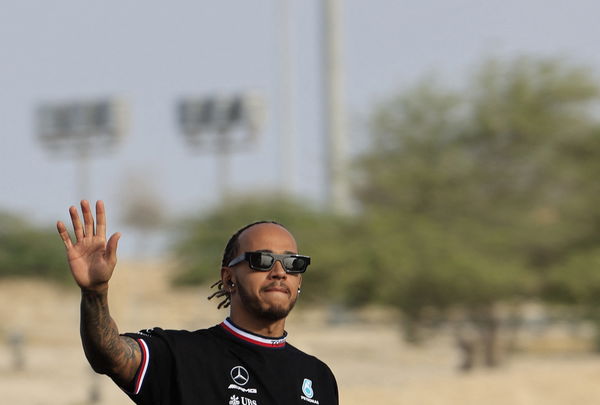 Lewis Hamilton had made the entire turbo hybrid era his own. The Briton won 6-titles between 2014 and 2021, winning 4 in a row. However, the king had to lose his crown at some point. That point was last season when he lost out on the title to Max Verstappen just as the era drew to a close.
ADVERTISEMENT
Article continues below this ad
Ted calling Hamilton the reigning world champion will probably end up being the highlight of this weekend

— Joseph (@JosephLH44) May 6, 2022
ADVERTISEMENT
Article continues below this ad
Although it has been some time since the season has ended, people somehow forget how the 2021 season unfolded. And the fact that Max is the reigning world champion.
Twitter goes crazy as Ted Kravitz makes Hamilton blunder on live television
The Miami GP weekend is officially underway today, and it has already seen some hilarious incidents. A fresh one to add to the list is one made by presenter Ted Kravitz. The Briton completely fluffed his lines as he referred to Lewis Hamilton as "the reigning world champion".
The fans just couldn't help but jump on and mock the presenter for his blunder.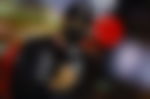 However, Hamilton found his fair share of supporters in the comments. Call it a habit or a genuine mistake, it definitely makes the highlight reel for the Miami GP.
All I heard were facts

— Anthony Cullen (@DriverMarketF1) May 6, 2022
He understands the important things in life😌

— Ajla (@StillWeSendIt) May 6, 2022
However, some fans saw malice in Ted's blunder. They went after him for intentionally discrediting Max Verstappen.
Lol it's Ted… Very deliberate. Good man.

— RantingMrP (@RantingMrP) May 6, 2022
Was it intentional? Was it a genuine blunder? Who knows? However, it is just adding to the memories for the first-ever Miami GP.
F1 community manifesting 8th world title for Hamilton?
This is not the first incident where someone has misquoted Lewis Hamilton's accomplishments. The occasional blunder can still be forgiven, considering his dominance until this point. However, your closest rival calling you an 8-time world champion when he and his team snatched it from you is something else is together.
ADVERTISEMENT
Article continues below this ad
That is exactly what Christian Horner did when he called the Briton an 8-time world champion. Although at that point, the 2021 season was in progress. Today's incident with Ted Kravitz reminded everyone of that incident.
Watch This Story: F1 executive launches myth buster-Verstappen not Hamilton would still be world champion
Christian H. called Lewis an 8-time World Champion a few weeks ago. Ted now calling Lewis the reigning World Champion im 😭😭😭

— iesh🍒 (@LEWISHAMIL7ON) May 6, 2022
ADVERTISEMENT
Article continues below this ad
However, the chances of an 8th world title this season are looking real bleak for Hamilton and Mercedes. The Briton is currently having his worst ever season in the sport. However, he will be hoping that Miami brings him some luck, as a good showing is a must at this point.