During the Sky F1 Vodcast, former Ferrari F1 team principal Stefano Domenicali spoke about Carlos Sainz and his move to Ferrari. Domenicali admitted that he has to respect the marquee's decision. He even cited Felipe Massa as an example, where there is a certain narrative to understand a driver's role when joining. Especially when there is a lot of focus on Charles Leclerc.
However, there is still one year left until Carlos Sainz can don the scarlet overalls. In light of the current situation, the team needs a good result when the season finally kicks off, and Sainz will be totally committed to the project.
As a parting note, the Lamborghini CEO forwarded his congratulations, and is confident that he will do well. He also said that to be the son of a world champion, even in something like rallying, is difficult.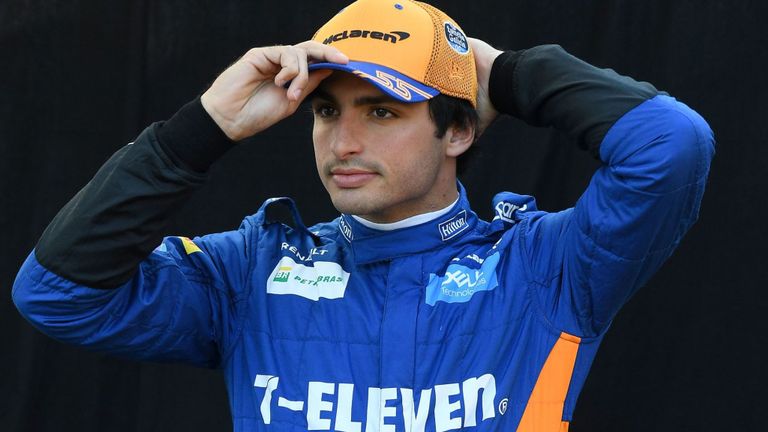 Will the Carlos Sainz gamble pay off?
At the end of the day, the Ferrari team is placing half their chips with a driver of Sainz' calibre. So, the Spaniard could be under pressure to deliver, because the environments at Ferrari and McLaren are completely different.
When he spoke to AS, Domenicali suggested that former Ferrari driver Fernando Alonso could help his compatriot. The Italian said, "It will be important for Carlos to prepare well this year. To be able to withstand the pressure he will experience at Ferrari,"
"Fernando and Carlos are very close friends. I think that, together with Carlos' father, they will be able to transmit their experience to him,"
Domenicali also acknowledged that Ferrari will strongly back Leclerc. However, that will do little to stop Sainz Jr from showing his prowess. All in all, recruiting Carlos Sainz could be a big boon, because he is consistent and can help out in the constructor's fight. At the same time, he can push Charles Leclerc to better himself.