Daniel Ricciardo Says it's "Unrealistic" to Race at a Much Loved F1 Track
Published 10/19/2020, 3:52 AM EDT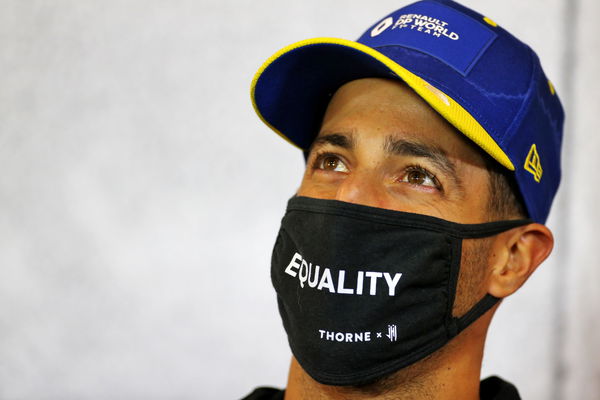 ---
---
Daniel Ricciardo, prior to the race weekend at Nurburgring, took the Renault Megane RS for a stroll around the Nordschleife circuit. Following his outing on one of the most recognized tracks in Formula 1 history, the Australian felt that racing around the "Green Hell" would be unrealistic.
ADVERTISEMENT
Article continues below this ad
Ricciardo, with his team, paid a visit to the famous Nordschleife where he drove around the circuit on Thursday evening. He mentioned that he almost had an incident while driving on that circuit that ended up scaring himself.
"I scared myself. Let's say that. We did it with the team with Renault on Thursday evening. And it was pretty greasy. I don't know the track- I don't play it on gaming or anything. So I don't know it off the top of my head.
ADVERTISEMENT
Article continues below this ad
"But I scared myself in the first 500 metres, and that set the tone for the next 22 kilometres or whatever- I was timid, let's say that. But it's beautiful, it's fun.
"Would I race there for 24 hours with 180 cars on track? I'm good, thanks. Call me old, but I'm fine where I am!" Later that weekend at Nurburgring, Ricciardo scored his first podium since his days with the Red Bull back in 2018.
Daniel Ricciardo reveals he almost crashed with his own car in 2008
Ricciardo opened up about his first ever experience he had at the Nordschleife circuit back in 2008. "I drove it in 2008, in my own car at the time, which was a Fiat Punto.
"And believe it or not, I still went off the track in the Fiat. There was one part of the track, I remember it was a little bit of blind left uphill- the corner really tightened and I wasn't prepared.
"I under-steered off and went over the kerb and cut across the grass. Fortunately, I stayed out of the barriers," the Australian said.
ADVERTISEMENT
Article continues below this ad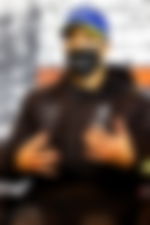 "But it's an amazing track. I know now to race F1 there, it's simply unrealistic, but just to drive anything around there, it's narrow, it's old school.
"Its different parts of tarmac throughout the track, patches where they're resurfaced. The Karussell is pretty iconic too."
ADVERTISEMENT
Article continues below this ad
The Nordschleife is a massive 21km circuit with a total of 154 turns. Although the circuit was part of the Formula 1 calendar since the early part of the 1920s, the track was later removed from the calendar after witnessing too many life-threatening accidents.