Renault F1 Boss Slams Racing Point Over Its Tactics
Published 05/06/2020, 10:59 AM EDT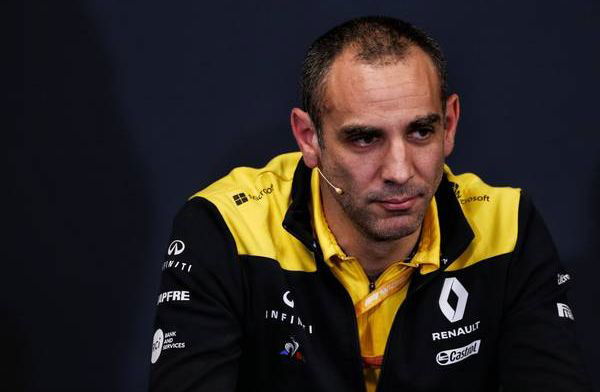 ---
---
The Renault F1 team is in its 5th year in Formula 1 in the current outfit. The team made a comeback in 2016 after a gap of 4 years. The team has not been able to show promising performance since then. The team's best result as a constructor came in 2018 when they were 4th on the grid. Cyril Abitebout heads the French team and has a huge responsibility of restoring the former glory of the team.
ADVERTISEMENT
Article continues below this ad
In an interview with F1, Cyril talks about the current situation of Renault F1, the difficulties of restarting the season, the budget cap, and the R.S.20. He additionally discusses his considerations on Racing Point's alleged 'pink Mercedes' and Ferrari's engine settlement with FIA.
Renault F1 is one of the groups to utilize the British Government's furlough scheme. They have put most of the workforce at Enstone on paid leave. The group is doing likewise with their staff at their motor base in Viry, France.
ADVERTISEMENT
Article continues below this ad
The French group supervisor fears the test teams may confront when they need to exit the current factory shutdown in front of a season restart.
"When there comes a time to move away from shutdown and restart activity, costs will creep up," he says.
"We will have to un-furlough people. It may be at a time when revenues do not creep up in the same way, so that might be a more challenging time than the time we have had so far actually.
He further says that the teams will need at least a month's notice before the start for necessary preparations.
Views of Renault F1 team principal on Racing Point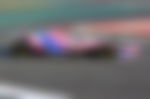 Racing Point raised eyebrows this year. They revealed a vehicle that looked surprisingly like a year ago's winning Mercedes. The group as of now utilizes the Silver Arrows' engine and gearbox. Racing point says that they have structured the vehicle themselves.
Otmar revealed to F1.com he would be supportive of further postponing the new guidelines. As of now, the regulations have been deferred by a season to 2022.
Renault F1 and Mclaren do not support postponing the regulations change to 2022.
ADVERTISEMENT
Article continues below this ad
"I guess Otmar is saying that as he knows he has a very competitive car right now and if there is a change of regulations he will not be able to do what he has been doing. That's very clear," says Abiteboul. "It has been their tactic since day one to extend this cycle of regulation.
Abiteboul said the legitimateness of the Racing Point hadn't been raised at the F1 meeting. He says there was a conversation about what characterizes a constructor, especially as such a large number of groups have associations like that of Racing Point and Mercedes.
"The meetings have been focused on short term survival and medium and long term sustainability of the sport, which is exactly what needs to happen," he says. "It's important we side-line the most contentious topics we had over the winter. I'm sure these topics will come back as they are directly connected to the business model of F1.
ADVERTISEMENT
Article continues below this ad
"We will be thinking and talking about Racing Point legality later. By saying that, I'm not putting any threat, I'm just saying that we need to think about a bit more strategically in the current circumstance."
Trending Stories