Renault F1 Fear Its Employees Will Get Coronavirus While Travelling to F1 Races
Published 03/10/2020, 2:36 AM EDT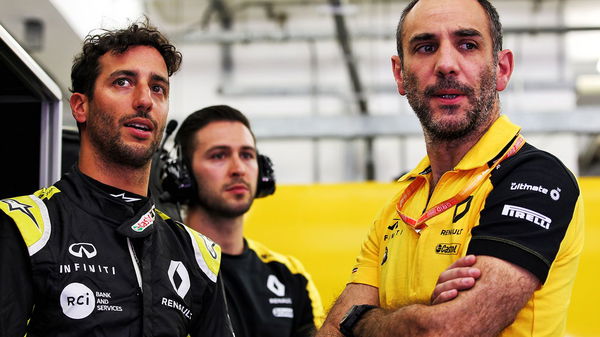 ---
---
Despite all the ongoing efforts against Coronavirus, Cyril Abiteboul pointed out a potential flaw. The Renault F1 team principal expressed his concern for team staff amidst the fast-spreading epidemic. Abiteboul raised a valid point, which could very well lead to an outbreak within the F1 paddock.
ADVERTISEMENT
Article continues below this ad
F1 monitoring the situation
Yesterday, F1 finally responded to the outbreak and clarified the measures that it would be employing. F1 claimed to employ a scientific approach to tackle the issue, by monitoring the situation on a daily basis.
ADVERTISEMENT
Article continues below this ad
The company claimed to have taken the necessary measures to ensure teams' health and safety isn't compromised. Apparently, F1 is setting up a dedicated team at airports and major transit locations to diagnose and safeguard team personnel. Additionally, F1 is also setting up quarantine points for team members suspected of having the disease.
This sounds foolproof but doesn't really account for the countless number of hours that team personnel spend flying. Although some senior staff (including drivers) arrive in private jets, the majority of the team fly coach. Team members could easily contact the virus by spending hours amongst hundreds of strangers.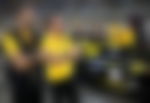 Abiteboul voices concern for team staff
This could be a non-issue for the European leg of the race calendar. However, when teams need to get to races across continents, things could snowball quite easily.
Cyril Abiteboul echoed these words. Speaking to Canal Plus, Abiteboul said:
ADVERTISEMENT
Article continues below this ad
"I am worried and quite scared. I'm sending my staff on the road right now, they're all in planes and other public transport. Who knows what will happen then, maybe someone will get infected with the coronavirus, and then? I think Formula One is thinking too lightly about this and being lax about it."
"We have to be responsible, but the sport should also take responsibility. I want us to race but I don't want to take any risk."
Additionally, quarantined team members pose another headache for F1 teams. This directly hampers the team's working on race weekends as mechanics and engineers are an integral part of any team.
ADVERTISEMENT
Article continues below this ad
Recently, circuit authorities announced that the Bahrain Grand Prix would be a participants-only event. Formula One will conduct the race without any fans present at the circuit.