Renault F1 Raises Suspicion After Announcing Car Launch Plans
Published 02/11/2020, 12:12 PM EST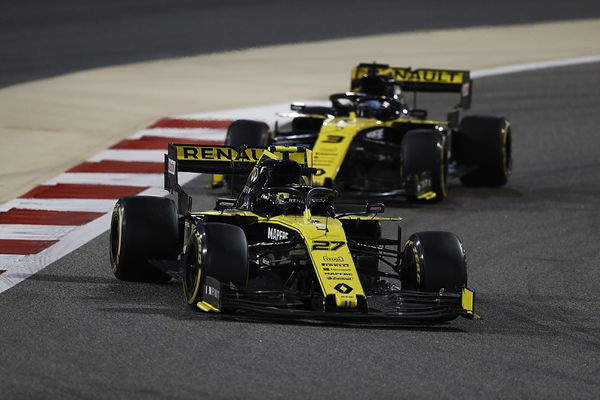 ---
---
Renault F1 will uncover their new vehicle which will challenge in the 2020 Formula 1 season on Wednesday. Both Daniel Ricciardo and Esteban Ocon will be available, yet the vehicle itself won't be there.
ADVERTISEMENT
Article continues below this ad
Renault F1 is holding the launch occasion at the L'Atelier Renault on the Champs-Elysees in Paris. However, states that their 2020 vehicle won't really be at the launch. An explanation regarding why the R.S.20 won't be truly present at the group's launch occasion hasn't been affirmed. Rather, the group will offer 'glimpses' of the 2020 vehicle in its pre-season testing uniform. This will be provided at the finish of the presentation. The studio renders of the vehicle will be anticipated as the occasion closes.
The launch event won't be live-streamed on Renault's social media platforms. There will be coverage on Twitter as the different experts will talk at the Q&A session to launch the team's 2020 campaign. This was reported by Renault F1 in a rundown of the plans for the launch on Twitter. The new R.S.20 is intended to take Renault F1 back to the 'best of the rest' position. It will be interesting to watch how McLaren will have a remark about that.
ADVERTISEMENT
Article continues below this ad
ADVERTISEMENT
Article continues below this ad
Details of the Renault F1 2020 launch
Ricciardo and Ocon will obviously be present and furthermore the administration. Cyril Abiteboul will have his say about this close by Marcin Budkowski, Rémi Taffin, Pat Fry and Alain Prost.
Everything appears to be prepared for a one of a kind introduction, yet Renault F1 still overlooks a few things. For instance, the French group reports that there will be no live stream of the introduction and that the vehicle won't be available in the physical structure either. The visitors of the presentation need to manage photographs, much the same as the remainder of the world.
ADVERTISEMENT
Article continues below this ad
The launch is due to start at 2 pm local time, while the delayed appearance of the R.S.20 implies the vehicle won't be truly observed until the beginning of testing in Barcelona on the 19th of February. Renault F1 will go into 2020 planning to ricochet once again from slipping to P5 and behind client group McLaren in the Constructor's Championship in 2019.