Renault F1 Still Open to Daniel Ricciardo 'Changing His Mind' About McLaren Jokes Permane
Published 11/20/2020, 1:00 PM EST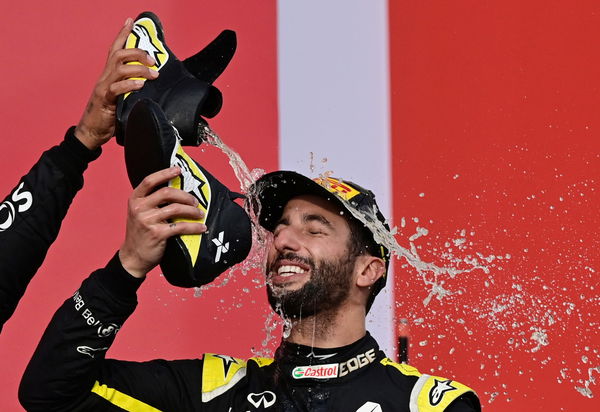 Daniel Ricciardo has claimed two podiums this season, driving for the Renault F1 team. The Australian has recorded six top-5 finishes all season. He finished a P3 at the Eifel GP and brought back his trademark celebration at the Emilia Romagna GP.
ADVERTISEMENT
Article continues below this ad
At the beginning of this season, Ricciardo announced that he will be driving for McLaren in 2021. Alan Permane, Renault's sporting director, talked about Daniel Ricciardo in an interview. He put Ricciardo in a select group of four players who are heads and shoulders above the rest.
Permane also joked about Ricciardo staying back. He said, "I tell him every week, it's not too late to change his mind. Seriously I do, and of course it's tongue in cheek and I know he can't change his mind… but who knows, if this had been a normal season and people weren't making their minds up before they'd even turned a wheel, who knows where we'd be now?"
ADVERTISEMENT
Article continues below this ad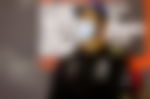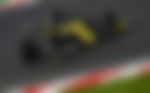 Alan Permane talks about Daniel Ricciardo as a "cool" teammate
Permane admitted that he was sad at losing Ricciardo to McLaren. Post that, he pointed out that Ricciardo is one of the best drivers on the grid. He said, "Yeah, very sad, honestly.
ADVERTISEMENT
Article continues below this ad
"There's not many of them on the current grid, and I am only speaking from what I see, the same as everyone else sees – OK I see a bit more of Daniel – but there's him, there's Lewis [Hamilton], there's Charles [Leclerc], and there's Max [Verstappen]," he further added.
He also believes that Esteban Ocon can learn from Ricciardo. He further added, "And he's striving hard to close that gap and learning from Daniel where he can and how he acts and how he sees what he's done with his team…". 
Permane pointed out that it would be great for the team if Ocon can emulate Daniel's success.
ADVERTISEMENT
Article continues below this ad
He also mentioned that Ricciardo is one of the coolest drivers on the grid. He said, "He's very cool. In and out of the car, you don't meet many that are pretty much spot on, both ways. And he's done a great job in building a very strong team around him in terms of engineering and his mechanics, his people in the garage."
Renault will be hurt by losing Daniel Ricciardo to McLaren. However, the team is getting Fernando Alonso back next year. The two-time world champion is set to compete with the top drivers and fight for podiums next season.