Renault F1 Team Principal Voices His Frustration on the Exit of Daniel Ricciardo
Published 05/14/2020, 11:08 AM EDT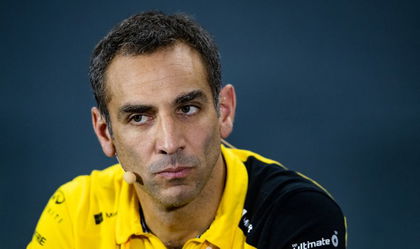 ---
---
Renault team principal Cyril Abiteboul doesn't appear to be happy with the deal between Daniel Ricciardo and the McLaren group for the 2021 season. As a result of this move, he says that "unity and commitment" are of extraordinary worth, particularly now.
ADVERTISEMENT
Article continues below this ad
Ricciardo chose to set out on the experience in mid-2018 by declining an agreement expansion with Red Bull and marking an agreement with Renault. Daniel Ricciardo Shocked everyone on the paddock with his move from Red Bull to Renault toward the finish of the 2018 season. With the deal, he became one of the highest-paid drivers on the grid but his performance was degraded.
Renault was as of late haggling with Ricciardo about another agreement. However, the Australian has just chosen to look somewhere else for the 2021 season. Ricciardo does the change to Renault's immediate rival McLaren, where he will succeed Carlos Sainz, who will drive for Ferrari.
ADVERTISEMENT
Article continues below this ad
Abiteboul made no reference to Ricciardo in his statement with the declaration. He rather highlighted the value of loyalty for the team moving forward.
"In our sport, and particularly within the current extraordinary situation, reciprocated confidence, unity and commitment are, more than ever, critical values for a works team," Abiteboul said.
"I am confident that the 2020 season will allow us to accomplish even more together.
"Our ambitions and the strategy of Renault DP World F1 Team remain unchanged."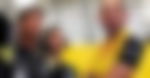 More problems for Renault as Daniel Ricciardo leaves the team
Ricciardo's deal appears to come as a shock to the Renault group. The team saw Daniel Ricciardo as one of the key players in recovering the French team to the top.
ADVERTISEMENT
Article continues below this ad
The move from Ricciardo to McLaren is giving more pain to Renault. Both the team are each other's rivals. A year ago, Mclaren won the fight for the fourth spot, and Renault had to settle for fifth place.
What's more, McLaren will likewise bid farewell to Renault as the engine provider this winter. They will use the Mercedes engine after the 2020 season. Renault will, in this manner, be the only engine producer to supply its own team with engines by 2021.
It isn't yet known who will succeed Ricciardo at Renault one year from now. In spite of the fact that the alternatives appear to be perpetual for the French maker. For instance, Sebastian Vettel, who leaves from Ferrari. The arrival of Fernando Alonso is additionally not excluded. The French team can also ask Hulkenburg to drive for the team.
ADVERTISEMENT
Article continues below this ad