Renault F1 Trying to Get Fernando Alonso in the Car Ahead of Alpine Transformation in 2021
Published 09/15/2020, 10:07 AM EDT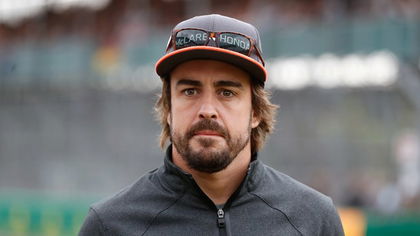 ---
---
Cyril Abiteboul is pretty pumped up with Renault's performances this season. With a handful of Top 10 finishes, Renault look good to go on the racing front. Fernando Alonso is quite impressed and will be looking forward to joining the team.
ADVERTISEMENT
Article continues below this ad
Cyril Abiteboul has indicated that the team wants Alonso in this year's car itself. However, he has denied an FP1 outing.
"Initially it [the approach] was, I drive when I drive," said Abiteboul. "But now I get the feeling that he is really keen to get to have a go, even in the current car. So we are looking into the opportunity to do that, but being very sensible.
ADVERTISEMENT
Article continues below this ad
"So I mean, I'm not talking about any FP1 because frankly, he doesn't need that: he doesn't need the exposure of FP1. And we need clearly the setup opportunity. But we'd like to see [him in the car] because I can feel that he has the hunger for it."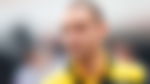 Fernando Alonso is eager to go racing and unsurprisingly so. The former World Champion was viewing more of the distant future. However, with the revamped performance of the team, he is willing to step out onto the track as soon as possible.
"At the start, it was much more about the future, It was let's go very hard on 2022 and forget about 2021 and write off 2021. But as he sees that we are starting to have interesting battles on track, Fernando, he wants to feed the blood: in a positive way.
"He wants to see that there is something that he can grasp."
ADVERTISEMENT
Article continues below this ad
Will Fernando Alonso might get a chance at Yas Marina
With the denial of the FP1 entry, Alonso will have a tough time finding himself driving for the car. The pre-season practice in Abu Dhabi tracks has been cut short to a 1-day event for this year. A directorate states only young drivers will be going in the pre-season practice as of now.
To incorporate Alonso in the race, FIA has to give permission to Renault. However, considering the huge number of driver's swapping teams, there'll be a series of applications for a pre-season practice entry.
ADVERTISEMENT
Article continues below this ad
Therefore, we might see a change in the format of the existing pre-season practice.