Renault Responds to Wolff's 'Clio Cup' Taunt After George Russell's F1 Crash With Bottas
Published 04/20/2021, 4:21 AM EDT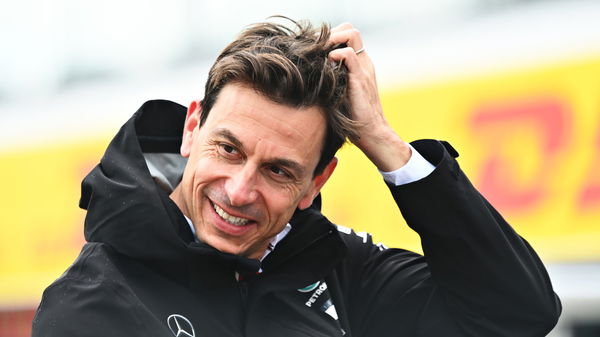 For anyone of you who watched the Emila-Romagna Grand Prix on Sunday, it is a must for you to follow the scenes that unfolded in the aftermath. When George Russell crashed with Valtteri Bottas on lap 34, it did not really anger Toto Wolff to a large extent.
ADVERTISEMENT
Article continues below this ad
Rather than banging his desk with his fist, he came up with a hilarious quip. The Austrian 'keeps teasing' Russell from time to time. And in the post-race interviews issued a threat to him that had us rolling on the floor laughing.
"If you do a good job you'll be in a Mercedes, if not then we are doing the Renault Clio Cup. And today it was closer to the Renault Clio Cup," Toto Wolff had remarked.
ADVERTISEMENT
Article continues below this ad
It did not take Renault too long to respond back on Twitter. Their World Series account, which covers the Renault Clio Cup, offered to pay the entry fees for Russell to actually participate in it.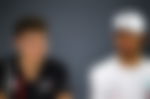 George Russell has a lot to learn after the crash: Toto Wolff
While Toto Wolff was cool and calm post-race, he stopped joking around when he learned of the extent of the damage. The collision between Russell and Bottas damaged the latter's W12 to a great extent.
ADVERTISEMENT
Article continues below this ad
An F1 car costs around $2 million to build from scratch, and Bottas' car was almost a write-off after the incident. The problem is heightened by the existence of the budget cap ($145 million). Mercedes would not have wanted to use a part of their upgrade spending on repairing the car.
"George should have never launched into this maneuver, considering that the track was drying up. It meant taking risks, and the other car is a Mercedes in front of him. In any driver's development, for a young driver, you must never lose this global perspective.
"So yeah, lots to learn for him I guess," said Toto Wolff.
ADVERTISEMENT
Article continues below this ad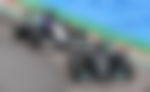 While Russell was in fits of rage after the crash, the F1 community came down hard on him for trying to deflect the blame away from himself. After his heroics last season, this bout of criticism won't be easy to swallow. However, it will be an important lesson in his burgeoning career.