Report: Audi Could Buy McLaren Ahead of Its 2026 F1 Move
Published 10/12/2021, 7:00 AM EDT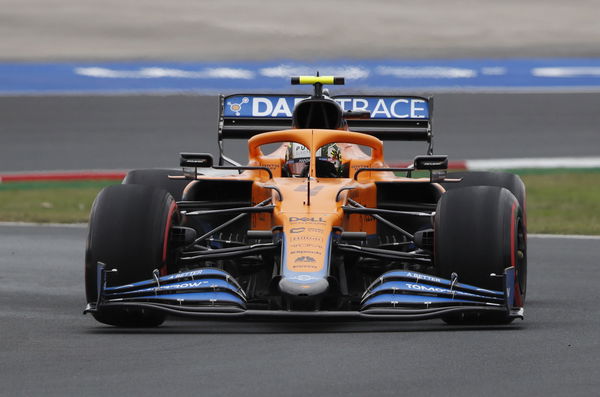 Formula One is a lucrative sport for many, as it can provide countless opportunities. With new engine regulations coming in 2026, there could be new names on the grid, such as Audi and Porsche. The rumors suggest that they could take over an existing team or form a partnership (with McLaren).
ADVERTISEMENT
Article continues below this ad
Audi and Porsche's parent company, the Volkswagen group, might consider joining the competitive sport and have been rumored to be in talks with F1. With the new rules relating to the power unit set to come in 2026, they might see this as an opportunity to invest in Formula One.
However, there could also be a possibility of Audi taking over the Woking-based outfit. The Zak Brown-led team are said to be in debt and have sold assets to help their accounts. Seeing the situation McLaren are stuck in, the German manufacturer could step in.
ADVERTISEMENT
Article continues below this ad
Audi might join hands or takeover McLaren if they join F1
Formula One has always been at the forefront of technology and innovation. Hence, many car manufactures are tempted to join the grid once the new regulation kick in 2026. One of the prominent names rumored to join the grid is the Volkswagen group. (parent company of Audi and Porsche)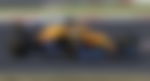 As reported by British journalist Joe Saward as quoted by FormulaPassion.it "Audi and Porsche seem to have different ideas, with the first one that could point to the purchase of a team and the second more interested in an exclusive partnership with an existing team, on the model of Mercedes with McLaren of a few years ago."
He added, "Wanting instead to buy a team for Audi, there are a few more options. For example, Sauber, which is for sale but already has an agreement in the pipeline. The best team available would appear to be McLaren. It might sound like a heresy, but McLaren is heavily in debt and has sold assets and assets to improve their accounts. One could think of an association with Audi not only in sporting terms, but also in relation to technologies and road cars." (Translated from Italian via Google)
Watch Story: From Shocking Lewis Hamilton Crash to Ferrari Pit Stop Blunder: Most Sensational Moments in Bahrain GP History
Who is Mercedes currently providing engines to on the grid?
The Silver Arrows are considered to be one the most dominating teams on track. Apart from being a force to be reckoned with, they form partnerships in the paddock with regards to power units.
ADVERTISEMENT
Article continues below this ad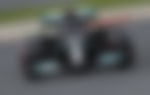 Mercedes have a relationship with McLaren and Williams in the sport when it comes to supplying engines. With the possibility of new teams joining the grid, it wouldn't be a surprise to see them form partnerships with new entities in the paddock.
What do you think of this rumor? Let us know what are your thoughts in the comments below.
ADVERTISEMENT
Article continues below this ad