REPORT: F1 World Champion Lewis Hamilton Involved in a Mystery 'Racing Project' Starring Brad Pitt
Published 12/04/2021, 1:56 AM EST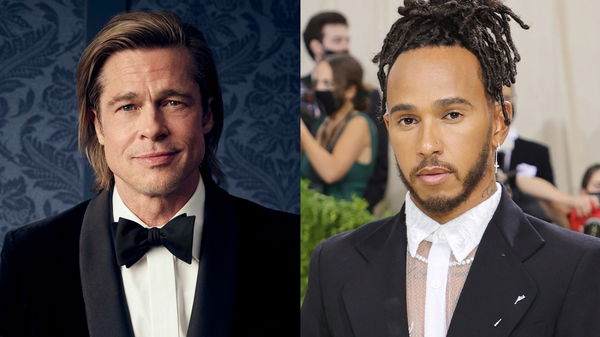 Since 2019, Formula 1, which was often a sport associated only with Europe, has witnessed a global outreach. The United States stands tall as one of the countries that have provided an insane number of fans to F1, with Lewis Hamilton and Max Verstappen doing their job to induce more excitement into the season.
ADVERTISEMENT
Article continues below this ad
Hence, amidst the growing popularity in the country, this is the right time for Hollywood to chip in.
Even prior to the game-changing Netflix series, Formula 1: Drive to Survive, there were quite a few racing movies that managed to do well in the theatres. Rush, which hit the screens in 2013, featuring Chris Hemsworth (as James Hunt) and Daniel Bruhl (as Niki Lauda), was showered with praise across all circles.
ADVERTISEMENT
Article continues below this ad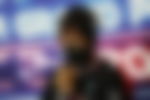 Lately, the 2019 film, Ford vs Ferrari, starring Christian Bale and Matt Damon, was a global success. So, having come across such exhilarating films, we could well be in for another wild ride with a mysterious project that has attracted quite a lot of producers and streamers into a bidding war.
Lewis Hamilton associated with the unknown project?
According to Hollywood Reporter, a bidding war exploded for a 'racing project' featuring some big names on Friday. Apparently, studios including Paramount, MGM, Sony, and Universal have shown interest in the project along with streaming services like Netflix, Apple, Amazon, and Disney.
The movie reportedly has superstar Brad Pitt in the lead, and is set to be directed by Joseph Kosinski, the man behind other decent movies like Tron: Legacy and Top Gun: Maverick.
ADVERTISEMENT
Article continues below this ad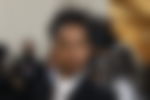 Interestingly, these aren't the only names associated with the project. Lewis Hamilton, the 7-time world champion, who is on the verge of winning his record eighth title, is reportedly part of the project as well. However, there is no news about the story or the complete cast, or Hamilton's role in the project.
The Mercedes driver might have been called into the project for some assistance around motorsport, considering his massive expertise. Or, well, this is a rather unlikely scenario, but, Hamilton could well have a role in the film, subsequently making his debut as a Hollywood actor.
ADVERTISEMENT
Article continues below this ad
So, after witnessing Hamilton as a racing driver, a singer, and a fashion aficionado, are we set to witness him on the big screen?
Watch Story: When F1 Drivers Had a Blast on Top Gear Featuring Hamilton, Vettel & Ricciardo