Report: Ferrari Set To Unleash Two Versions of Red for Their 2022 F1 Challenger
Published 01/19/2022, 7:58 AM EST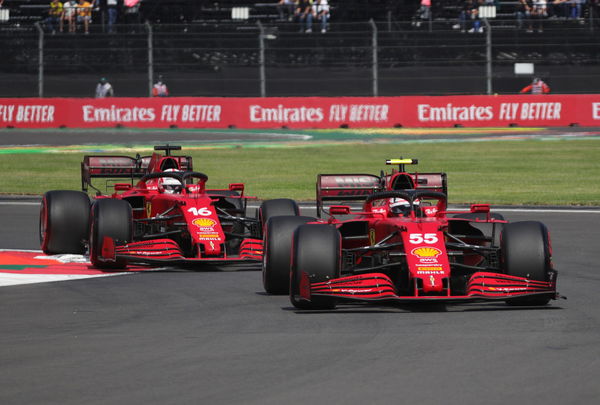 The 2022 Formula One season is just around the corner, and teams are getting ready to unveil their new car. So far, Ferrari, McLaren, Mercedes, and Aston Martin have announced when they will show their 2022 challenger.
However, there is one interesting aspect of Ferrari's car launch. The Italian team has a plan that is different from most teams on the F1 grid, and that is they will run a different color on the day of launch and run another one in the first race of the season.
Ferrari has a unique plan for their 2022 challenger
ADVERTISEMENT
Article continues below this ad
Most teams would choose to run one color throughout the course of the season. However, the Maranello-based outfit has a different plan. One that sees them use a certain red on the day of launch, and a darker red in the first race of the season in Bahrain.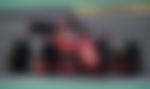 The last time the Italian team run a dark red was at their 1000 GP at the Tuscan Grand Prix. Keeping that in mind, the F1 community is quite curious to know if they should expect something similar in the upcoming season.
Watch Story: From Cristiano Ronaldo to Shaquille O'Neal: When Other Athletes Mingled With F1 Stars
Team boss of the Italian squad has set high expectations for the 2022 season
The Italian team had a horrid 2020 season as they finished sixth in the teams' standings. But in 2021, they truly redeemed themselves as the results brought in by Charles Leclerc and Carlos Sainz saw them finish third in the constructors'. Seeing the progress they have made, team principal, Mattia Binotto hopes they can win races next year.
ADVERTISEMENT
Article continues below this ad
As quoted from Motorsport.com, Binotto said, "Our goal is to win as many races as possible next year. But when I say that next year we need to be able to win races and have a competitive car, it means confirming that we are one step further on the road to our ultimate goal.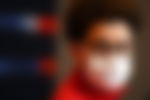 "A season like this year is no longer acceptable, I personally would not. I'm not setting the bar low, I'm just saying we need a car that can win races. But today, we are on the verge of a whole new era of rules and neither we nor our opponents know what the grid values ​​are," Binotto concluded.
ADVERTISEMENT
Article continues below this ad
The forthcoming Formula One season is just around the corner. What are your expectations from the Italian team in 2022? Let us know in the comments section down below.