Report: Italian Media Unravels Complications That Obstructed Moto GP Legend From Sensational Ferrari F1 Move
Published 01/18/2022, 4:41 AM EST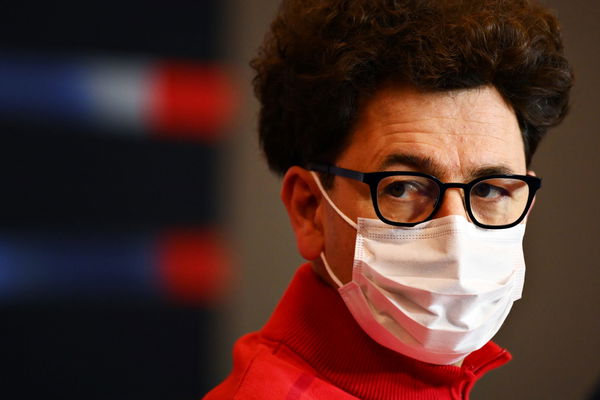 The Formula One community was excited as Ferrari was going to make an announcement regarding their management. People were looking forward to the news as Jean Todt had stepped down as the president of the FIA, and they began to connect the dots.
ADVERTISEMENT
Article continues below this ad
However, it never came to be as John Elkann, a key person within the Marenell0-based outfit, decided against bringing the former team principal back to the Italian team. Additionally, he even advised against bringing MotoGP legend, Valentino Rossi to be part of the Ferrari management.
Valentino Rossi & Jean Todt were both rejected for a role within Ferrari
ADVERTISEMENT
Article continues below this ad
As quoted from FormulaPassion.it, "Todt would have played a super-consultant role, placing himself as a point of reference for both the Ferrari president and Mattia Binotto. A sort of tutor for the Cavallino also on the sports policy front. Evidently, Elkann preferred to abandon a solution that perhaps seemed to him not completely defined, considering the personality of the French manager."
As understood from Il Corriere della Sera, "Elkann wants to personally preside over both the new era in F1 and the return to Le Mans in the Hypercar class. A position that Todt would have understood even if those close to him speak of a certain disappointment in the presence of a vague desire."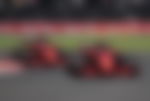 On the other hand, Rossi was hoping to join the Italian team but his lack of experience with GT cars cost him the opportunity. Giorgio Terruzzi said, "Contacts with Antonello Coletta, program manager with Ferrari covered wheels, they did not produce the desired feeling, they got lost between distinction and semi-bureaucratic complications." (Translated from Italian via Google)
Watch Story: From Shocking Lewis Hamilton Crash to Ferrari Pit Stop Blunder: Most Sensational Moments in Bahrain GP History
How did Ferrari perform in 2021?
ADVERTISEMENT
Article continues below this ad
In 2020, the Italian-based team had a bad year, scoring only 131 points and finishing sixth in the standings. Hence, both Charles Leclerc and Carlos Sainz pushed themselves to the extreme in order to redeem the team in 2021.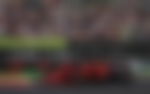 Courtesy that effort, the Mattia Binotto-led team finished the season with 323.5 points. As a result, they finished the season in third place in the constructors' standings. The Italian team is pleased with its achievements and progress last year and hopes to challenge for podiums and triumphs next year.
ADVERTISEMENT
Article continues below this ad
What are your expectations from Ferrari in the upcoming season of Formula One? Let us know in the comments section down below.