Reports: Charles Leclerc Set to Extend His Ferrari F1 Contract After Rejecting Red Bull
Published 09/12/2021, 2:51 AM EDT

Follow Us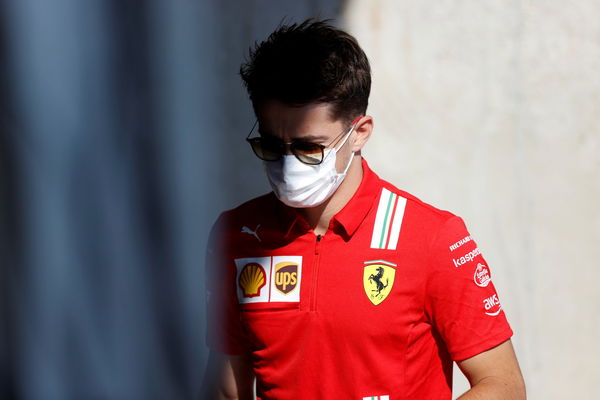 Charles Leclerc is one of the fewest drivers on the F1 grid to have their futures secured until the end of 2024. What's more, considering the developments surrounding the Monegasque and his team, Ferrari, it is highly likely that he will soon be extending his contract until the end of 2026.
Leo Turrini, one of Italy's leading Formula 1 experts, affirmed the same, reckoning that Leclerc is ready to sign a contract that would extend his stay by two further years. This affirmation apparently arrives months after Leclerc rejected a request from a 'Red Bull emissary.'
If the speculation does come to fruition, Leclerc will not only be part of the forthcoming 2022 era with Ferrari but also the new engine era, which is due in 2026.
ADVERTISEMENT
Article continues below this ad
What did the Italian journalist say?
Speaking to Italian media, Resto del Carlino, Turrino revealed that Leclerc is very much trusting Ferrari's long-term project, and looks certain that he could win a championship with the Reds in coming years.
Such sheer trust comes from the Monegasque despite the fact that he hasn't secured a win with Ferrari since the 2019 Italian Grand Prix.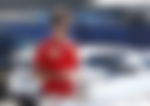 "At least there is good news for depressed Ferrari drivers. Carletto Leclerc is ready to extend the contract that binds him to the Cavallino until 2026, currently expiring at the end of 2024," he said, according to FormulaPassion.
"Obviously there is no rush, there is no shortage of time to update the terms of the agreement. But the availability confidentially shown by the Prince of Monaco is an important signal. Leclerc is a Ferrari driver inside." (Translated via Google Translate)
Charles Leclerc has not changed his mind: Turrini
The F1 journalist reckoned that Leclerc's massive loyalty to Ferrari was the primary reason why the Monegasque rejected an offer from Red Bull, a team that is currently the leading contender for the championship.
"It is precisely two years, since the 2019 Italian Grand Prix, that the boy has not climbed the top step of the podium," he said.
ADVERTISEMENT
Article continues below this ad
"But he believes in the project, despite appearances. Above all, he has not changed his mind. He intends to win the world championship dressed in Red. For this reason, when a Red Bull emissary tried to probe him in the spring, the young man cordially declined," Turrini added. (Translated via Google Translate)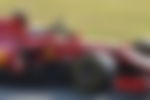 Overall, Ferrari are believing that Leclerc could be their long-term primary driver who holds enough competence in leading them to glory. And the trust doesn't seem one-sided.
ADVERTISEMENT
Article continues below this ad
Hence, amid such a strong relationship spurring between Leclerc and Ferrari, will their pair-up shape up to be one of the deadliest pair-ups in F1 history?
Watch Story: Ferrari Strategy Fails We Will Never Forget