REPORTS: F1 Teams in a State of Conflict as Tire Blanket Ban on FIA's Agenda
Published 10/12/2021, 12:30 PM EDT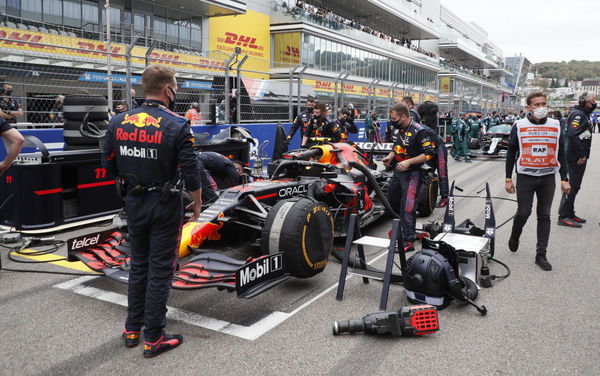 ---
---
With the ongoing Formula One season reaching its final few races, all eyes are starting to move towards the coming seasons in the sport. One of the topics of discussion in the future of F1 revolves around the use of tire blankets.
ADVERTISEMENT
Article continues below this ad
While the sports looks to get rid of them, several teams are against the move. Hence, a meeting will take place in London regarding the future of tire blankets on Wednesday, October 13.
What is the proposal for new F1 regulations around tire blankets?
ADVERTISEMENT
Article continues below this ad
Initially, they wanted to eradicate the use of tire blankets immediately from the 2022 season. However, with new technical regulations coming in, various teams have already placed orders for new sets of 18-inch wheel tires which will be a part from next year.
Hence, F1 looks to put a plan in place which makes everyone happy. With the aim of eliminating tire blankets from the sport completely by 2024, teams will follow a set of procedures in the coming seasons to gradually reach that point.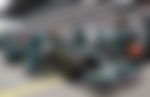 According to Auto Motor und Sport, each team will use only 20 blankets instead of 40 from next season. In addition, intermediate and wet weather tires will not undergo preheating to stick to this limit.
Currently, teams can preheat tires up to a maximum temperature of 90 degrees Celsius. In 2022, this will decrease to 70 degrees, while the 2023 season will see it drop further to 50 degrees. From the 2024 season and beyond, teams cannot preheat their tires anymore.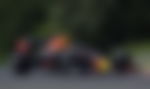 Why are these changes being considered?
ADVERTISEMENT
Article continues below this ad
One of the aspects behind F1's decision to do so is cost cutting. While a cost cap is already in place to even the budget across all teams, they believe this could help other teams save some valuable money. A racing team spends around 280,000 euros for 40 sets of blankets, which could be money well spent elsewhere.
However, various F1 teams believe the Pirelli compounds in use need preheating for prolonged use. F1 tires need preheating in order to reduce wear during races and avoiding chances of a puncture which could not only end a race, but potentially produce millions in damages.
ADVERTISEMENT
Article continues below this ad
Tomorrow's meeting in London becomes all the more crucial in this aspect. This is because it could decide a critical part in the future of the sport as it looks to evolve.
WATCH STORY: How Fast Can F1 Cars Go? Comparisons With MotoGP, IndyCAR, NASCAR and Formula E