REPORTS: Ferrari F1 Showing Positive Signs With the 'Superfast' 2022 Power Unit
Published 07/21/2021, 8:30 AM EDT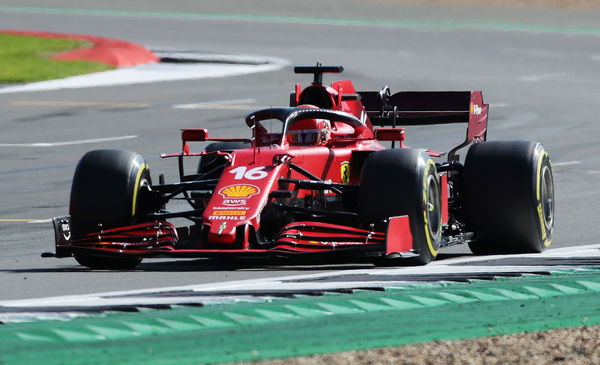 ---
---
Ferrari were one of the few teams to suffer a massive pace deficit in 2020, which ultimately reduced the so-called title-contending team to minnows. Since then, the Maranello outfit have been on the road to recovery, and one must say, they have done a decent job so far.
ADVERTISEMENT
Article continues below this ad
The 2021 season witnessed Ferrari secure two back-to-back pole positions and two podium finishes out of the firs 10 race weekends. What's more, they certainly are looking to follow this upward trajectory through the 2022 season as well.
And Ferrari have reportedly taken a promising step forward in the 672 Project. The 065/6 power unit, which will fire up their 2022 F1 car, has shown drastic improvement compared to last year's engine.
ADVERTISEMENT
Article continues below this ad
How big is the step made by Ferrari?
Earlier this season, Ferrari revealed that their target is to return to the top of the grid again, similar to the early 2010s. And what better time to accomplish it than amidst the start of a new F1 era?
Well, it looks like reality could shape up exactly the way Ferrari dreamt it to be.
Why, you might ask?
Well, according to Scuderia Fans, Ferrari's 2022 power unit is now much faster than the one being used this season.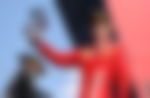 Wolf Zimmermann, the designer of the 2022 'superfast' engine, has been running the engine on the test bench, which was consequently revised by Enrico Gualtieri.
Yes, the engine still lacks a substantial pace difference from the rival power trains, Mercedes and Red Bull (Honda). But, the good news is that Ferrari have enough time in hand and are confident that they could develop their power train into a highly competitive one by December.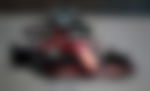 Will Ferrari's major engine gamble pay off?
Ferrari have surprisingly opted to take a different route in terms of the engine layout. Unlike Mercedes and Red Bull, Ferrari will not be following the preferred 'Split-Turbo' technology.
In layman's terms, Ferrari will keep the turbo and compressor together while their rivals will separate the two components. That's not the only major change the Reds will be bringing into their 2022 power train.
ADVERTISEMENT
Article continues below this ad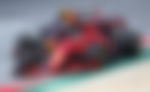 Ferrari will also bring the 'super-fast ignition' technology, which will assist in improving combustion. This will reportedly produce much more power and speed to the car, which could potentially play a crucial role in defeating their rivals next season.
So, will 2022 mark the return of the championship-winning Ferrari F1 team?
ADVERTISEMENT
Article continues below this ad
Watch Story: Ferrari Strategy Fails We Will Never Forget