REPORTS: Ferrari, Mercedes & Red Bull Plan to Cut Major Fuel Load for 2026 F1 Engines
Published 09/16/2021, 8:03 AM EDT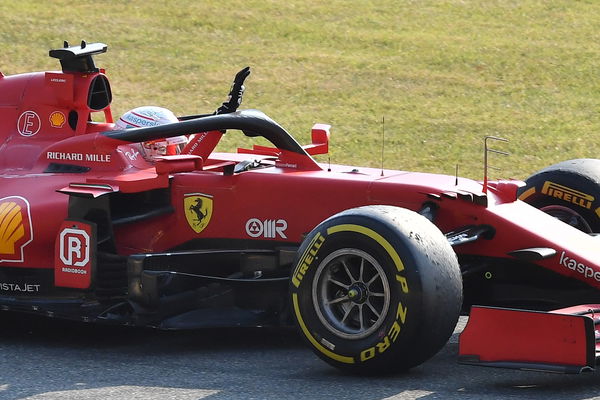 ---
---
Formula One has always been at the four front of innovation and technology, pushing the boundaries and getting the most out of their car without having a major carbon footprint.
ADVERTISEMENT
Article continues below this ad
By 2026 manufactures would like to see more energy efficiency, but also would like to reduce the emissions that are created by them. The goal is to decrease fuel consumption by at least 30 percent, a drastic change compared to today's regulations.
A drastic change for better tomorrow is heading to F1
ADVERTISEMENT
Article continues below this ad
F1 cars tend to be the most efficient vehicles on the planet. However, it doesn't stop manufacturers from pushing the boundary of what they can achieve. Hence, by 2026 they would aim to reduce the fuel consumption that they have during a Grand Prix weekend.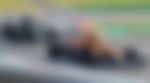 As it stands in today's regulations, teams are allowed to complete a Grand Prix with 110kg. However, F1 thinks they go further and have set a target to reach 80 kgs of fuel consumption during a Grand Prix; a drop from 110 kg from today's regulations.
Watch Story: From Serena Williams to Chris Hemsworth: Celebrities Lured by the Glitz and Glamor of Monaco
F1 boss is open to the idea of bringing in Audi & Porsche
The CEO of Formula One, Stefano Domenicali has spoken about the possibility of bringing in Audi, Porsche, and the Volkswagen group to be part of the discussions.
ADVERTISEMENT
Article continues below this ad
The Italian boss thinks they can bring a wider perspective to the sport compared to just having talks with Mercedes, Ferrari, Renault & Honda. However, it isn'tt just to be dealt with by the motorsport department of each of the teams, but also be looked at by manufacturers, Luca De Meo of Renault, Ola Kallenius of Mercedes & John Elkann of Ferrari. They will join Christian Horner, CEO of Red Bull Powertrains, and representatives from Audi and Porsche.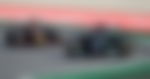 As the sport of F1 heads for a cleaner tomorrow? What are you most excited to see in the years to come as teams pushed the boundaries to innovation and technology? Let us know in the comments below.
ADVERTISEMENT
Article continues below this ad