Reports From Italy Report Clashes Between Charles Leclerc and Ferrari F1 Boss
Published 09/18/2021, 5:27 AM EDT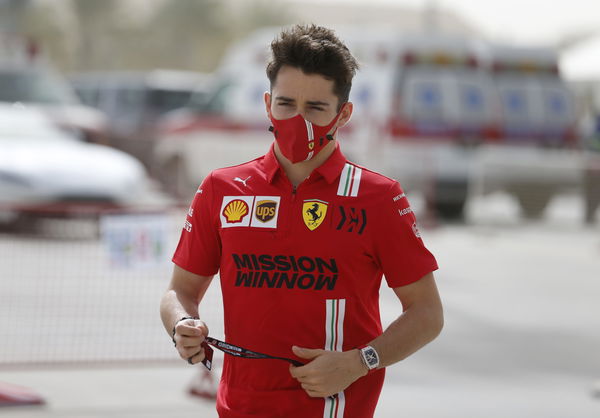 ---
---
There is a storm brewing out of Ferrari amidst the spotting of an unusual fall-out between the team principal and one of the drivers over the Italian Grand Prix weekend. This isn't something the Tifosi would want to hear, especially considering that the Maranello outfit are just starting to creep their way back up to the top.
ADVERTISEMENT
Article continues below this ad
According to multiple sources, the paddock in Monza witnessed a quarrel between Mattia Binotto and Charles Leclerc. On Friday, the duo's argument garnered a lot of attention and led to multiple speculations.
Of course, the fact that Binotto is the boss and Leclerc is a driver working under the Italian's governance suggests that it isn't much of a concern. Quarrels happen! Disagreements happen! However, according to FanPage.It, the issue does hold the capability to blow up to an unimaginable level in the future.
ADVERTISEMENT
Article continues below this ad
How big was the tension in Ferrari?
Well, apparently, quite big. Both Leclerc and Binotto were animated, taking ugly digs at each other. And this eventually caught the attention of bystanders including Nicholas Todt, the son of FIA president Jean Todt, who sprung into action to calm the duo, finally bringing brief peace to the Ferrari garage.
Sources claim that the Monza tension wasn't necessarily the first of such kind. Instead, there have been such fall-outs quite frequently over the past few months.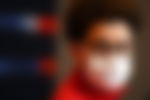 Of course, the quarrel at Monza could well be the reason behind Leclerc's mysterious break midway through FP2, who looked quite ill. The Monegasque had complained of nausea and headache, which may have aggravated out of the tension.
Why did Charles Leclerc argue with his boss?
One might reckon that the argument has something to do with Leclerc's performance this season. But, that wouldn't make sense, as the Monegasque has looked absolutely at the top of his game since the start of 2021, albeit the rare on-track mistakes.
So, what could have triggered this fall-out? Well, according to FanPage, Leclerc is unhappy with the way things are going on in Ferrari. It looks like Binotto is encouraging the "promotion" of the new entrant, Carlos Sainz, as a point of reference for the outfit's technical reference.
ADVERTISEMENT
Article continues below this ad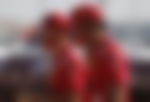 This is because the Italian reportedly suggested that Sainz was more reliable than Leclerc, which the latter was obviously displeased with.
Overall, this shouldn't be a cause of concern for Ferrari, especially amidst Leclerc's desperation to extend his already huge contract. So, will the duo manage to put an end to this fallout in the coming weeks? We'll know in time.
ADVERTISEMENT
Article continues below this ad
Watch Story: Ferrari Strategy Fails We Will Never Forget