Reports: Mercedes F1 Car Setup Allowed Lewis Hamilton to Outperform Bottas in Portimao
Published 05/05/2021, 6:28 AM EDT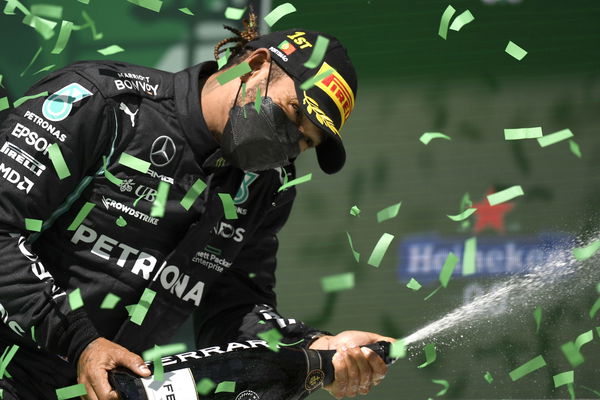 ---
---
This year's Portuguese Grand Prix played out the same way it did over last season; Valtteri Bottas grabbed onto pole but lost the lead to Lewis Hamilton midway, who went on to secure the top step on the podium.
ADVERTISEMENT
Article continues below this ad
Only this time, Bottas did struggle with an exhaust sensor issue in his car that hindered him from charging onto the Red Bull ahead.
However, he ended up minimizing the damage by going for the fastest lap point. But even before the sensor issue, he was struggling for grip and pace, lapping considerably slower than his teammate.
ADVERTISEMENT
Article continues below this ad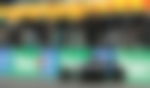 Meanwhile, it was a rather stress-free 90-minute drive for Hamilton. Apart from the usual tire degradation fears, the seven-time world champion never showed signs of weaknesses.
Moreover, for the second time in Portugal, Hamilton won the race with a lead over 25 seconds to the second-placed driver. So, is there a reason why Finn struggled so much against much easy-going Hamilton?
Well, there indeed could be a reason this time around, and it isn't just about the drivers' on-track ability.
Why was Bottas slower than Lewis Hamilton during the race?
Motorsport claims that both the Mercedes drivers were running with a different rear-wing setup. While Bottas' setup was much lighter in weight, Hamilton was driving with a rather heavy rear wing.
Hamilton's car had the double support pylon of the wing, and the central V around the flap was missing as well. Meanwhile, the Finn ran with the usual configuration, with less vertical thrust.
Hence, the seven-time world champion struggled to beat Bottas to pole during the qualifying session, considering the substantial difference in weight. However, the heavier setup turned out to be a boon after all for the championship leader.
During the race, as crosswinds strengthened, Bottas started struggling for rear stability while his teammate embraced the recent rear-wing configuration to the fullest.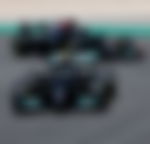 Furthermore, with more power since the recent thrust engine mapping, Hamilton found better stability coming out of the tricky final corner and onto the main straight. But for Bottas, the poor rear stability prevented him from using the increased power to his advantage.
ADVERTISEMENT
Article continues below this ad
Overall, these exceptional tweaks helped the Briton catch Max Verstappen and Bottas after falling back to P3 during the safety car restart.
So, will Mercedes continue to be smart with these minor configurations through the rest of the season? Is this ultimately going to guide Hamilton to his eighth championship title this year? Only time will tell.
ADVERTISEMENT
Article continues below this ad