REPORTS: Red Bull File Complaint Against Mercedes F1 PU 'Trick'
Published 09/01/2021, 10:26 AM EDT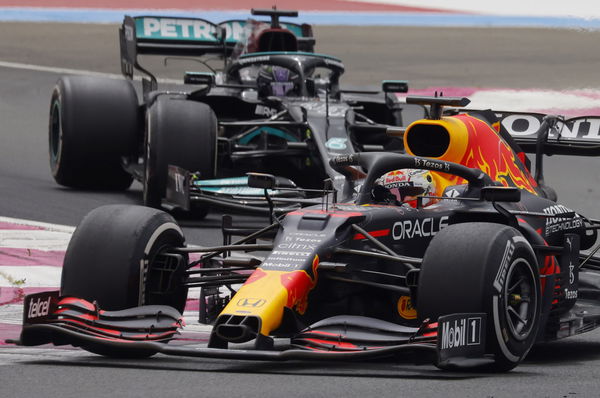 ---
---
The event at Spa faced a lot of controversial aftermaths. The rain, the points allotted, the race not being a race – a lot has been going around. The drama continues – Red Bull has reportedly filed a complaint against their rivals. Red Bull alleges that the cooling system used by Mercedes over the weekend isn't legal according to FIA regulations.
ADVERTISEMENT
Article continues below this ad
Once again, the teams lock horns with each other. Michael Schmidt explained via a video, "Red Bull have claimed they have lodged a complaint [about Mercedes' power unit] at the FIA and Ferrari are also said to be involved, [but] they say nothing about this."
The F1 reporter explained that Red Bull believe Mercedes has placed temperature sensors in their car. This could help the chassis pass the temperature tests conducted by the FIA.
ADVERTISEMENT
Article continues below this ad
While Schmidt couldn't confirm the accusations, he explained Mercedes' vantage. "Apparently, Mercedes has a trick that is legal at first. They somehow manage to cool down the air in the plenum [air distribution area of an engine], at least in the acceleration phase, and that gives significantly more horsepower during that phase, [but] not so much towards the end."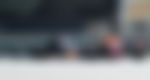 Nonetheless, Schmidt also stated that if there is no further news about this, Mercedes is not doing anything illegal.
New fight between Red Bull and Mercedes?
The reporter explains that the 'trick' is that Mercedes generates extra horsepower from their PU. This is possible by cooling the air produced by the car during acceleration. As a result, the Milton Keynes team believes it gives their rivals the upper hand, with the the cooler air temperature going against the FIA regulations.
Schmidt clarified, "I think the trick is legal, but it's about where the sensors measure the temperatures in the plenum because there is only a certain temperature allowed."
The rule book states, "Engine plenum (as defined in line 4 of Appendix 2 to these regulations) air temperature must be more than ten degrees centigrade above ambient temperature." Red Bull holds that Mercedes' sensors are located where it's warm enough.
ADVERTISEMENT
Article continues below this ad
Mercedes have claimed that there's no extra power gained; Red Bull and Ferrari believe otherwise. They suspect the power in the W12 is being distributed differently, helping the team in slow corners.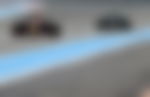 The Honda PU has helped Red Bull massively this season, which resulted in Mercedes bringing major updates to their car. Since the British GP, the team have made up for the disadvantages they faced during the earlier rounds.
ADVERTISEMENT
Article continues below this ad
While we don't know how far the argument will go, it surely adds to the drama surrounding the titles. A tense environment surrounds the two teams and the and it will only increase. The final round will be the one to decide whose on-track performance and off-track antics reigned triumphantly.
Watch this story: Biggest Crashes From 2020 Featuring Leclerc, Vettel & Grosjean