Reports Suggest That the Australian Grand Prix Has Been Cancelled
Published 03/12/2020, 1:18 PM EDT
---
---
Earlier today, McLaren pulled out of the Australian Grand Prix because a crew member tested positive for the Coronavirus. Now, sources told BBC Sport that the race itself has been called off.
ADVERTISEMENT
Article continues below this ad
Although F1 and the FIA have not officially confirmed it, the news comes on the back of McLaren's withdrawal. What this means is that the situation has worsened all through Thursday. Despite the FIA's silence, an announcement confirming the cancellation is expected.
Of course, there are two major developments, firstly the shadow of doubt cloaking the rest of the Formula 1 season. Secondly, there is a lot of criticism of how F1 and the FIA have handled the situation.
ADVERTISEMENT
Article continues below this ad
During the press conference, Lewis Hamilton confessed that F1's insistence on racing, surprising. However, the McLaren departure appears to be the straw that broke the camel's back. Formula One finally saw the light, long after other sports suspended, rescheduled or cancelled events.
In the wake of an urgent meeting between team bosses and FIA officials there was an agreement to carry on as normal. However, the plans drastically changed, as several drivers and experts expressed their concerns about the risk of further cases of coronavirus.
Finally, the governing body accepted the gravity of the situation. So they smartly decided to call the race off. This comes after eight F1 personnel were assessed and tested for Covid-19. Seven of them were cleared, but one McLaren person failed the test and the British outfit chose to bail out.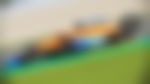 With no Australian Grand Prix, what next for F1?
Admittedly, the ramifications of canning the Australian Grand Prix is still unknown. However, it is clear that the upcoming Bahrain Grand Prix could be in serious doubt.
ADVERTISEMENT
Article continues below this ad
Additionally, the fate of the inaugural Vietnam Grand Prix is also hanging in the balance. The Hanoi government banned anyone hailing from Italy from entering the country. To remedy the situation, F1 CEO Chase Carey is trying to work his way around the restrictions.
The Chinese Grand Prix's participation is already out of question, since the virus originated from there. With all this drama going on, will the F1 season actually commence? or will this be the first time Formula One skips a season.
After Vietnam, the European leg of the season begins with the Dutch Grand Prix's return. Hot on the race's heels will be the Spanish and Monaco Grands Prix within the span of four weeks.
ADVERTISEMENT
Article continues below this ad
However, the bad news is that Europe is also in the midst of a coronavirus situation. Several countries have slapped tighter restrictions on travel. So, it is impossible to know whether any of those races can go ahead without a hitch.