"Respect His Personal Space": Morality Debate Erupts on Twitter After "Disgusting" Fan Girl Invades Charles Leclerc's Privacy
Published 01/25/2023, 6:15 AM EST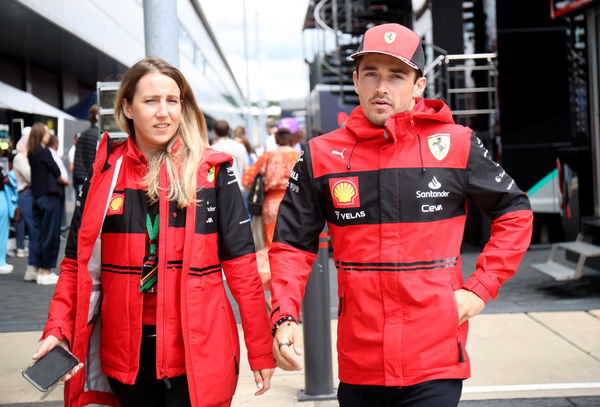 Charles Leclerc has been one of the heartthrob drivers of the F1 paddock lately. Many fan girls just like him for his charming good looks. Often, fans love to come and have a picture with their favorite drivers like Leclerc. Though, back at the 2022 Australian GP, one fan girl just took it too far with the Monegasque driver.
ADVERTISEMENT
Article continues below this ad
According to some archive footage on Twitter, a fan girl was getting a picture with Leclerc, whilst holding his arm. But, after that, she tried to quickly give Charles a kiss on the cheek. To this, the Ferrari driver instantly backed off and dodged the girl's advances. The girl too walked away, trying to make it seem as normal, but it didn't look like it.
Charles might have felt that the girl invaded his privacy and personal space, despite not knowing him. Drivers often like to interact with fans. But such gestures may be crossing the boundaries at times. With this archival footage from last year's Australian GP, fans have erupted into a morality debate, labeling the girl as "disgusting".
ADVERTISEMENT
Article continues below this ad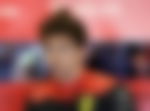 Many feel only "if the roles were reversed in this situation", what would everyone be saying about Charles then? Personal violations like this may cause a lot of problems if it was a converse situation, involving a male fan and a female athlete.
F1 Fans Spark Morality Debate on Twitter about the "Disgusting" Fan Girl with Charles Leclerc
As usual, folks on social media will react to anything and everything and this archive footage of Charles Leclerc with this fan girl ain't an exception. F1 Twitter has erupted into a debate about how wrong or right the girl was. Mostly, fans are blaming the girl for crossing the line and disrespecting Leclerc's personal space.
I completely agree it's unacceptable behaviour you don't go straight in for a kiss that's big a no no. Please respect his personal space. He will not like being that close to somebody he doesn't know.

— Pink Angel Wings (@LeclercFanCL16) January 24, 2023
Her grabbing his arm like that was already weird enough

— 🏎️GM🏁 (@_MCL17) January 24, 2023
as much as we love and idolize them NEVER EVER DO THIS. This is very disrespectful and shameless

— ✦ denise ✦ IA bc of school (@f1_denden) January 24, 2023
It's upsetting us to see this. Just like the video that went around of him being prevented from leaving fans presence by fans taking things too far. We echo your statement @FanaticsFerrari. No driver or other human should have to experience this

— Charles Leclerc Fans UK (@CLeclercFansUK) January 24, 2023
Of course, Leclerc is a human too, regardless of being a famous athlete. So, if he does not wish to get kissed by a random fan; one should respect his privacy. Fans have the same overwhelming opinion, citing how social media would break down if the roles were reversed.
If the roles were reversed everyone would want him in jail for sexual assault

— Yiannis-MV1²-Danke Seb☝️ (@UtdYiannis) January 24, 2023
Imagine if the roles were revered. This would be all over the f1 news and no doubt sky sports would have talked about it

— UnsilencedChaos (@UnsilencedChaos) January 24, 2023
If this was the other way round, they'll be massive uproar … FACT

— John (@johnnyboy90) January 24, 2023
Besides this morality debate, there is also the fact that Charles Leclerc was in a committed relationship at this point in time. So, certainly, the Monegasque driver ain't done anything wrong to dodge the fan girl's advances.
Often, F1 drivers seem to enjoy a good life while being single. So, with Leclerc's recent breakup with partner Charlotte Sine, he would also like to live some moments of enjoyment while focusing on his F1 career.
He even had a girlfriend at this time. Charles was way more calm than I'd have been.

— F1_Oscar33 🇦🇹🇦🇹 (@nugget_f1) January 24, 2023
eww disgusting girl please just get out from f1 fandom

— selma🌸 (@hendeuwry) January 24, 2023
Come on! She had to try! She finally got that close to her heart throb and gave him a peck on the cheek. Big deal!

— Dave Richardson (@dryw4llman) January 24, 2023
ADVERTISEMENT
Article continues below this ad
I wonder what James Hunt would say about it.

— Jasenko Samardzic (@jasenko1977) January 24, 2023
ADVERTISEMENT
Article continues below this ad
While Twitter would go on about this for some time, Leclerc won't be looking to lure anyone near him with the 2023 season on the horizon. With a good training camp, he looks set to gear up for a title challenge with Ferrari this year.
WATCH THIS STORY: Most glamorous Formula 1 WAGS
Edited By: Varunkumaar Chelladurai