Retirements Thoughts Will Slow Lewis Hamilton Down: Häkkinen
Published 03/26/2021, 8:15 AM EDT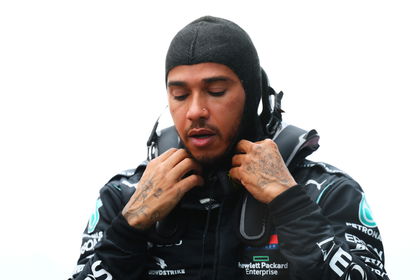 ---
---
The 2021 F1 season hasn't even got lights out in Bahrain, yet there is still uncertainty regarding the future of Lewis Hamilton in F1. Many fans believe that the Briton is mulling walking away from the sport at the end of the season. And a former World champion thinks if the rumor were indeed true, it could deeply affect Hamilton's performances on the track this season.
ADVERTISEMENT
Article continues below this ad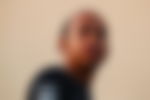 Lewis Hamilton may be 'a tenth slower'
ADVERTISEMENT
Article continues below this ad
For F1 is a sport of fine margins. You need to be in the right mental space to extract the best out of your potential. On UnibetFinland, Mika Häkkinen questioned Hamilton's desire to go for a record eighth world title –
"Is Lewis' motivation still high? (I ask this) Because he is thinking about retirement. And when that day comes, lap times can already be a tenth slower. I am speaking from experience."
Häkkinen is indeed drawing from his own glorious time in F1. He became a double-world champion with McLaren in the late 90s. However, he announced his decision to walk away from the sport mid-way through the 2001 season and finished fifth in the title race, which was poor by his standards.
Lewis Hamilton's loss is Valtteri Bottas' gain
However, that could stand to benefit his Mercedes teammate, Valtteri Bottas. The former Williams driver's race seat is consistently under threat each season.
But amid mounting pressure, Bottas has never failed to express his desire to win the world title. His Finnish compatriot, Häkkinen, believes his higher degree of motivation can help him dislodge Lewis from the top.
"If this is the case, it is a good thing for Valtteri. He (Bottas) is at a different point in his career. He's constantly developing, he's motivated; He wants to win and prove everyone wrong and show them: 'I am the best,'" said Häkkinen.
ADVERTISEMENT
Article continues below this ad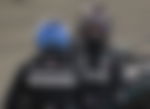 "Valtteri is not settling because he is in a top team. Every day he's thinking: 'How can I be better?' I do think we will see interesting battles between them."
While Häkkinen questions the motivation of Hamilton, we believe that the Briton has enough going on around him to keep himself interested in the sport. Not just a record eighth championship title, but also the mounting challenge from Red Bull and Max Verstappen could inspire him in the upcoming season.
ADVERTISEMENT
Article continues below this ad