REVEALED: Daniel Ricciardo Explains Why He Made the Switch to McLaren F1 From Renault
Published 04/03/2021, 8:22 AM EDT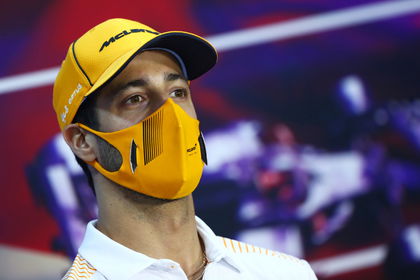 ---
---
At the end of the 2020 F1 season, Daniel Ricciardo opted to move to McLaren for the next season. He has switched teams quite a few times in his F1 career, looking to have a real shot at the title. This time, he thinks the progress McLaren have made in recent years convinced him to join them.
ADVERTISEMENT
Article continues below this ad
The Woking-based outfit finished third in last year's championship and, this year, with Ricciardo behind their wheel, hope to push for the title.
In his debut race for the team, Ricciardo finished the race in seventh place, while his new teammate, Lando Norris, crossed the line with an impressive fourth place finish in Bahrain.
ADVERTISEMENT
Article continues below this ad
Daniel Ricciardo opens up about moving to McLaren
In a recent interview, Ricciardo said, "I think when I signed the contract it was really just the step they made in 2019. I think they turned heads in the whole paddock, and it felt like they have gone through few let's say darker years of trying to sort themselves out.
"To rebuild the team and it felt like in '19 they really put everything together and it was like they laid everything out, all the pieces put together. Now it is just building and executing for the next few years. In '19 they made a big step, obviously I signed at the beginning of '20, during '20 they showed a further step.
"I just think they had the most promise out of the rest around.
"You never know at the end of the day what's going to happen, Sunday or the rest of the year here, but I like what I saw. Everyone at McLaren's feels comfortable, and when I say comfortable, don't mistake that for complacent and ready to get on with it," he concluded.
Seidl thinks that Ricciardo could have had a bad race due to damage
Daniel was expected to perform well in his debut race as a McLaren driver. Unfortunately, he sustained some damaged to the floor of his car due to a collision with Pierre Gasly.
In a post-race interview, team boss, Andreas Seidl said, "Post-race, we found damage to Daniel's floor from the impact of Pierre running into the back of his car at the beginning of the race."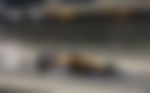 "The level of damage cost a considerable amount of downforce. Despite the performance loss, Daniel used his experience to cope with the issues and score important points for the team. We now look forward to the next race," Seidl concluded.
ADVERTISEMENT
Article continues below this ad
If the damage to Ricciardo's car was the reason he finished in seventh place, can he make in into the top five at the next Grand Prix?
Let us know what you think.
ADVERTISEMENT
Article continues below this ad