REVEALED: Reason for Lando Norris' Slow F1 Pit-Stop at British GP
Published 07/22/2021, 6:47 AM EDT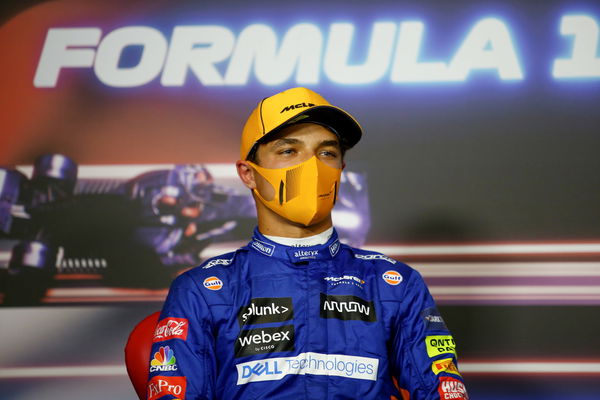 ---
---
Pit stops play a vital role in F1 Grand Prix; they can either make or break a race. A beautifully run race can come crumbling down because of a poorly excuted stop, and that is exactly what happened with McLaren's Lando Norris this past weekend at the British GP.
ADVERTISEMENT
Article continues below this ad
As the 21-year-old came into the pits to change his set of tires, it took longer than usual, costing the Brit to lose out on a potential podium at his home race. So, in the recent episode of the podcast F1 Nation, they dive deep and find out what happened in McLaren's garage on Sunday.
An odd reason that lost Lando Norris the podium in Silverstone
ADVERTISEMENT
Article continues below this ad
While discussing the dramatic British Grand Prix the trio soon focused their attention on McLaren's pit stop.
Hill replied, "Martin (Brundle) pointed out in the commentary, but they left out in the sun. You see they leave the tools out there and they were getting cooked. The track was itself 50 degrees, and there wasn't a cloud in the sky.
"So those things would be really hot to touch.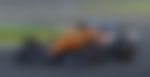 "Yes, I think they will be looking at that in the future, they will be looking to keep their wheel gun somewhere protective from the sun because it seemed like a couple of teams had that problem. It wasn't just them."
Pinkham intervened and said, "There was Alonso, there was Sainz, there was Norris. Yeah, It seemed too much to be a coincidence."
Watch Story: From Lewis Hamilton to the Miz: When F1 & WWE Crossed Over
So how did Lando's race pan out?
Due to his performance in the inaugural sprint qualifying on Saturday, Norris found himself in P5 for his home race. He was set to have a podium finish but, the prolonged pitstop snatched those hopes away.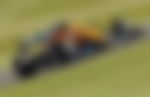 However, the 21-year-old will at least be satisfied, if not happy, with coming fourth in Silverstone – his best result to date at his home GP.
ADVERTISEMENT
Article continues below this ad
Norris seized twelve points for the Woking-based outfit, and finds himself in third place in the drivers' standings, behind the likes of Lewis Hamilton and Max Verstappen, which, in itself, is incredibly impressive, and even more so when you consider the fact that it's just his third season in F1.
The next agenda on the McLaren driver's mind is the Hungarian Grand Prix. Last time around, Lando finished the race in 13th place and will be looking to get a better result this season.
ADVERTISEMENT
Article continues below this ad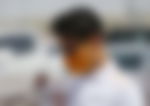 Trending Stories