REVEALED: The Extraordinary Amount Marko Has Blamed Mercedes for Costing Red Bull F1
Published 08/15/2021, 10:11 AM EDT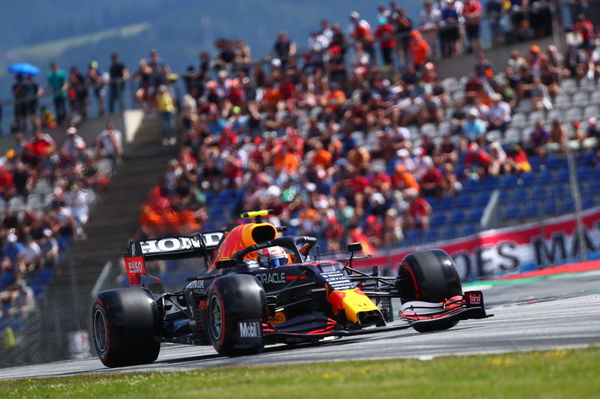 ---
---
Red Bull aren't the happiest constructors on the grid. The team went into the summer break losing their lead to their rivals at Mercedes. Additionally, the two major crashes incurred by the team were directly associated with Mercedes. This means the bills for repairing those damages will be considerably large; 3 million euros, to put a number on it.
ADVERTISEMENT
Article continues below this ad
Helmut Marko describes Red Bull's season perfectly. "Until the last two races, the first half of the season was positive, then everything came together in a negative way." The season was going smoothly for the team, and then Silverstone happened. Additionally, the team hoped for a comeback in Hungary, and Valtteri Bottas wiped that away, literally.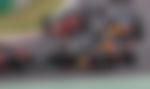 Marko explains Red Bull's vexations. "We have two broken engines due to [the actions of] Mercedes drivers and that means that we have to take a hard hit financially. We have three million damages and that's an amount we can't easily find anymore. Such things can be the decisive factor in the title fight."
ADVERTISEMENT
Article continues below this ad
This only fuels the team's annoyance towards the budget cap introduced this season; it could hamper Red Bull's plans for th3e latter half of the season.
Red Bull on a setback
Mercedes, the FIA, and the budget cap are proving to be a concoction of problems for the Milton Keynes outfit. Helmut Marko continues to have a problem with the penalty system.
Marko compares minor incidents to the financial blow Red Bull has received. "Antonio Giovinazzi gets a stop-go penalty after speeding in the pit lane and Sebastian Vettel is disqualified for not having enough fuel in his tank, while the 0.3 liters that was in his tank would have been enough for control [a fuel sample]."
ADVERTISEMENT
Article continues below this ad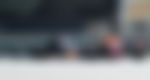 He believes the punishments incurred by Mercedes show a review of the system is the need of the hour. "We have to ask ourselves whether the penalty system is justified after two errors by Mercedes. Maybe there should be different standards."
Marko concluded, " We need to look at it differently and whether the drivers who caused it has been negligent and whether something can be arranged."
ADVERTISEMENT
Article continues below this ad
Nonetheless, Red Bull won't let this setback affect their fight for the top. Going into the next phase, they have a lot more on the line. With Mercedes regaining their position, Red Bull has to fight harder than ever till the last race in Abu Dhabi.
Watch this story: 5 F1 Crashes Which Stunned the World.