Revealed: The Huge Losses Reportedly Suffered by Ferrari, Mercedes and Other F1 Teams in 2020
Published 01/21/2021, 6:00 AM EST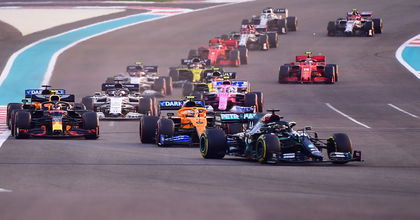 ---
---
The coronavirus pandemic impacted several sporting properties around the world, with F1 riding the same boat as well. Many teams could not garner the revenues last season that they generally do with peak attendances at racing circuits.
ADVERTISEMENT
Article continues below this ad
As a result, the business suffered considerable losses, with some teams affected to a greater degree than others. Contributing to the revenues decrease were several factors, but a lack of full-fledged on-track sponsorship activation was also one of them.
According to a latest report by RaceFans, it showcases its own analysis of comparative losses for each F1 team. The likes of Haas and Alfa Romeo are estimated to have been largely hit based on these reported numbers.
ADVERTISEMENT
Article continues below this ad
The top F1 teams are down by approximately 30% in their collective revenues for 2020 season
The report stated, "Due to the differing bonus tiers that prevailed until the end of 2020, the level of income is split into three broad groups, with Mercedes, Ferrari and Red Bull in the first group, comprising recent championship winners; McLaren and Williams in the second based on heritage; and the balance of teams in the third group. Teams in Groups A and B received bonuses."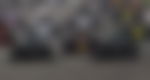 The analysis also suggested that Mercedes, Ferrari and Red Bull all lost sources of revenue, albeit by a lesser margin. Compared to Haas' estimated loss percentage of 50%, these top teams have suffered losses between 25-30%.
For example, relative to Mercedes' original estimate of $190 million, they only earned $145m. Similarly, the likes of Ferrari and Red Bull apparently accumulated figures of $150m and $110m, as compared to their originally forecasted numbers of $200m and $160m, respectively.
The analysis went on to say, "Off-record discussions with a variety of insiders suggest that Group A teams are down approximately 30% on F1 revenues, those in Group B around 40% and Group C outfits down 50%. These splits are guidelines only, as payments are linked to individual team bonuses."
Teams like Mercedes and Red Bull received bonus payments owing to their performances
ADVERTISEMENT
Article continues below this ad
"Whatever, as the table illustrates, the rich got comparatively richer during tough times, with the 'poor' getting poorer…," concluded the report.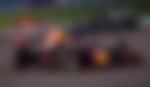 Naturally, finishing higher in the F1 Constructors' championship has its own merits. For starters, these competitive prize money bonuses for securing the positions then become active. These are usually separate from the fixed standard revenues that teams receive.
ADVERTISEMENT
Article continues below this ad
But from a big picture perspective, one can only imagine the scale of losses teams would have suffered had the 2020 Formula 1 season not gone through. Therefore, the running of the competition proved absolutely necessary, not just from a sporting sense, but a financial standpoint as well.