REVEALED: The Mastermind Behind the Michael Schumacher Scandal at the 2006 Monaco Grand Prix
Published 09/18/2020, 8:37 AM EDT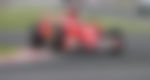 ---
---
Back in 2006, F1 legend Michael Schumacher had tainted his image with the infamous 'Rascassegate' controversy. However, Schumacher's teammate at Ferrari at the time, Felipe Massa, has recently revealed new details regarding the same.
ADVERTISEMENT
Article continues below this ad
Massa name-checked the current F1 Managing Director, Ross Brawn (who was the technical director at Ferrari during that time), as the mind behind Schumacher's act.
For those not in the know, the 'Rascassegate' incident took place at the 2006 Monaco Grand Prix. During the final qualifying session for the race, Schumacher had purposely stopped his Ferrari at the Rascasse corner.
ADVERTISEMENT
Article continues below this ad
He did so with the intention of bringing out the yellow flag in order to make it impossible for any other driver to surpass his lap time and take pole position away from him.
In Sky's latest F1 documentary, 'The Race to Perfection', Massa reveals the conversation that took place before the ugly incident.
Massa said (quoted by RaceFans), "We had a meeting in the team, we were talking about the qualifying. Then you had two sets of tires for the qualifying.
"And Michael said something: 'Yeah but I mean if we are quicker straight away and then we go in for the second set…' And Ross Brawn said: 'Maybe we can create a yellow flag.' And I said: For fun. Not seriously, for fun.'
"It happens exactly that (way). So Michael used that funny thing for him to do."
Felipe Massa reflects on the incident and the inability of Michael Schumacher to own up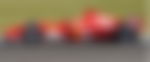 ADVERTISEMENT
Article continues below this ad
After witnessing the German's shocking act, Massa said, "I remember (after) that meeting I said, 'I can't believe he did it.' 
"He did it. And then the only thing he was not able to say that he did it. It took him one year for him to tell me that he did it on purpose. It shows that everybody makes mistakes in life and this was, definitely."
Schumacher's desire to win at all costs could have been the driving force behind the incident. After all, the man was an extremely competitive person on track and had already won 7 World Championship titles by then.
ADVERTISEMENT
Article continues below this ad
Call it a 'brain-fade' if you like. But there is no defense for an act of that sort, and Schumacher was duly punished, starting that race from the back of the grid.