REVEALED: Why F1 Is Forcing Teams Like Red Bull to Do Slower Pit Stops
Published 07/01/2021, 3:51 AM EDT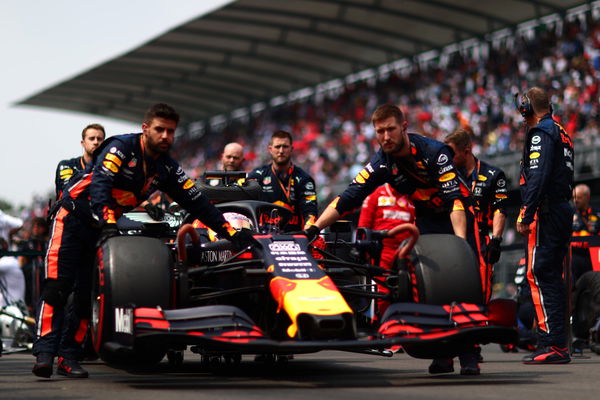 ---
---
While fast pit stops are breathtaking to watch and play a crucial role in an F1 race, they are also extremely dangerous at the same time. One wrong step, and things can go south very quickly. So, to ensure safety during pit stops, the FIA has issued a technical directive to slow down the same.
ADVERTISEMENT
Article continues below this ad
One team is certainly not happy with the directive – Red Bull. Masters of their craft, they have managed to finish their pit stops in under two seconds, and the new rules seek to limit their ability to do that.
What's the reason F1 is slowing down pit stops?
ADVERTISEMENT
Article continues below this ad
The rulebook states that the use of sensors to judge a pit stop task is outlawed before it happens. However, can be used passively during the tire change process. The new rule will come into effect from the Hungarian Grand Prix, giving the teams enough time to adapt.
It is designed to ensure that human reaction does each stage of the pit stop instead of an automated system. There should be a 0.15-second gap between the wheels being tightened and the car being lowered from the jack. Furthermore, a 0.2 second must pass before the driver gets the signal to leave the garage via the traffic signal which is above the car.
Watch Story: Mad Max: Verstappen's Angriest Rants on Team Radio
Red Bull aren't pleased with pit stops being slowed
The Milton-Keynes-based outfit are known for their quick pit stops, leaving the garage with a record time of 1.82 seconds. Hence, it is understandable why team principal, Christian Horner, isn't on board with the plan.
As quoted by ESPN, Horner said, "I think you can see there's an awful lot of pointed activity in our direction at the moment. But that comes with the territory of being competitive.
"An awful lot of energy is going in to try and slow the car down, which is obviously what happens in a competitive business. It's something that we are used to but not losing too much sleep about."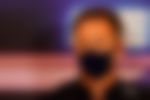 He added, "I think to have to hold the car for 0.2s. You can almost argue it's dangerous because you are judging the gaps and the guy releasing the car is having to make that judgement. I think it's not been well thought through.
"F1 is about innovation and seeing pit stops at sub-two seconds is a remarkable feat and we should be encouraging it, not trying to control it. Otherwise, where does it stop? We are going to be told which way to walk into the garage.
ADVERTISEMENT
Article continues below this ad
"Where we should sit on the pit wall and which buttons we should press I guess," he concluded.
However they might feel about the directive, Red Bull will have to adhere to the rules.
Do you think the Austrian team will be able to dominate the track while following the directive? Or will it see them struggle when they at the Hungarian GP?
ADVERTISEMENT
Article continues below this ad