"rFactor can F*** Off!" – Max Verstappen Rages After Issues During Virtual 24 Hours of Le Mans Race
Published 06/14/2020, 11:28 AM EDT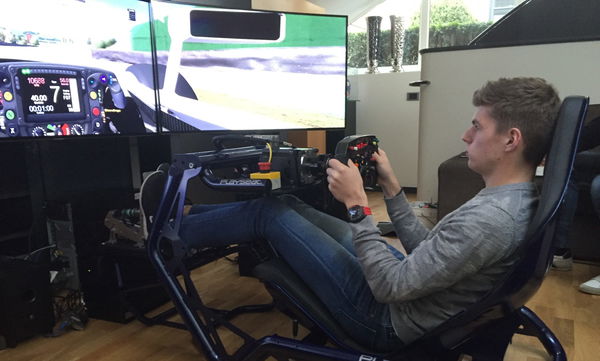 ---
---
With the 2020 24 Hours of Le Mans race in the can, drivers have to compete in its virtual version. Suffice to say, the grid boasted of several well-known drivers from endurance racing and even in the F1 world. Among the drivers was Red Bull F1 star Max Verstappen.
ADVERTISEMENT
Article continues below this ad
For a while, Verstappen and his teammates were in their element in rFactor 2. The Dutchman's team led most of Saturday afternoon and evening and were absolutely dominant. Unfortunately, technical problems within the game led to the Dutchman dropping out just after midnight.
The poor Red Bull Racing driver stopped due to technical problems and had to wait in pit lane for a long time for repairs.
ADVERTISEMENT
Article continues below this ad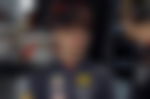 ADVERTISEMENT
Article continues below this ad
Max Verstappen was understandably fuming after the issues
Admittedly, it would be frustrating that Verstappen spent hours dominating, only for a technical snag to scupper his chances. A furious Max screamed into the stream, "What a fucking joke this is. I'm in the pits, but the car is completely broken. rFactor can f**k off."
It is also worth noting that Verstappen's criticism of rFactor 2 is not unfounded. Many have praised the racing simulator platform for its realistic driving behaviour. However, what takes away a few points is its less than stable online arena. rFactor users have been aware of the issue for years, and it is a demerit compared to competitor iRacing.
ADVERTISEMENT
Article continues below this ad
Admittedly, some may suggest that Verstappen's criticisms come out of loyalty to iRacing. This could have been the case if these issues were not so prominent.
After his tirade, Verstappen let his teammate, Atze Kerkhof take the wheel. Unfortunately, disaster struck and he also got into trouble and crashed. That turned out to be the final nail in the coffin for the #20 of Team Redline, so all drivers had to end their race for good.