Ricciardo Didn't 'See Himself' at Red Bull in 2021 Even Without Renault Move
Published 04/26/2021, 2:56 AM EDT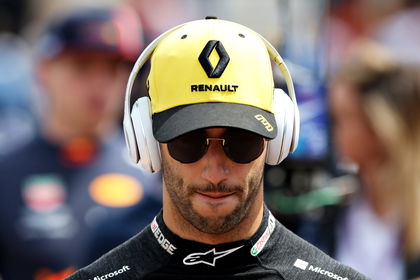 ---
---
After almost eight years, Mercedes' dominance is finally going downhill, with Red Bull capitalizing on any advantages heading their way. Hence, this season could very much be the year for the Austrian outfit, both in terms of the driver's championship and the constructor's championship.
ADVERTISEMENT
Article continues below this ad
However, history suggests that one ex-Red Bull driver may not be happy with himself – Daniel Ricciardo. The Australian made a shocking exit from the bulls as he signed a contract with Renault F1 team for the subsequent two years.
But with Red Bull portraying quite an astonishing upsurge in performance, is Ricciardo regretting his decision to leave the team in 2018?
ADVERTISEMENT
Article continues below this ad
Well, the answer is no.
During an interview, Ricciardo reckoned that the departure was always coming and felt that sticking with the team until 2021 was practically impossible.
"No regrets. No. Even if I stayed with Red Bull instead of Renault for that one or two years, I think even by now, this year, I would have moved. I couldn't have seen myself spending another 3 years there," he said. "So, regardless of whether I went to Renault or not, I didn't see myself at Red Bull in 2021."
Ricciardo compares his Red Bull teammate with Norris
Formula 1 has been gradually marching into the phase of transition since the 2019 F1 season, with experienced racing drivers being overlooked by rather new faces. Furthermore, amid the sheer seven-year dominance of Lewis Hamilton, the much younger drivers, including Max Verstappen, are finally stepping up to end the Briton's title spree.
The Dutchman is just one point away from taking over P1 on the driver's championship standings. Interestingly though, it isn't just Max who has been on fire since the start of the 2021 season, as Lando Norris is also looking in an incredible touch in the Mercedes-powered McLaren.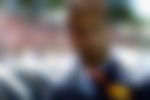 The Briton secured his second F1 podium last weekend in Imola after an intense battle with his fellow racing colleague, Hamilton.
Hence, amid the rising Hamilton-Verstappen rivalry, a new debate started spicing up amongst the fans – Norris vs Verstappen.
Well, Daniel Ricciardo, who has raced alongside both the drivers, expressed his thoughts on the debate. The Australian wasted no time in giving out his answer, and it was unsurprisingly the flying Dutchman.
I have to say Max Verstappen: Ricciardo
During the interview, Ricciardo revealed that his much longer relationship with Verstappen made him choose his former Red Bull teammate.
"I mean I have to say Max. It's probably just based of I've had more experience with him. But I mean judging by the last weekend, Lando certainly raced really well," he said.
Verstappen joined the F1 grid back in 2015 and managed to turn a few heads in his rookie outing as well. It took Red Bull just one year to sense Verstappen's potential, as they promoted the Dutchman from Toro Rosso midway through 2016.
Since then, it has been a steep rise in performance for Verstappen, as he is steadily consolidating into a potential F1 world champion. Meanwhile, there is Lando Norris, in the middle of what is only his third F1 season.
ADVERTISEMENT
Article continues below this ad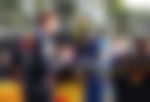 After a shallow rookie season, Norris managed to turn things around drastically in 2020. He ended up securing a podium on the opening race of the season and constantly chipped in crucial points, which ultimately guided McLaren to their first P3 finish on the constructor's table in years.
And now, both Norris and Verstappen have ended up in a position where the only factor that's holding up their potential battle against each other is the car. Hence, with McLaren inching towards the top step again, will we witness a head-to-head battle between the two soon? Well, let's hope so.
ADVERTISEMENT
Article continues below this ad