Ricciardo Impressed With Norris, but Not Ready to Compare Him With Verstappen
Published 08/06/2021, 1:27 PM EDT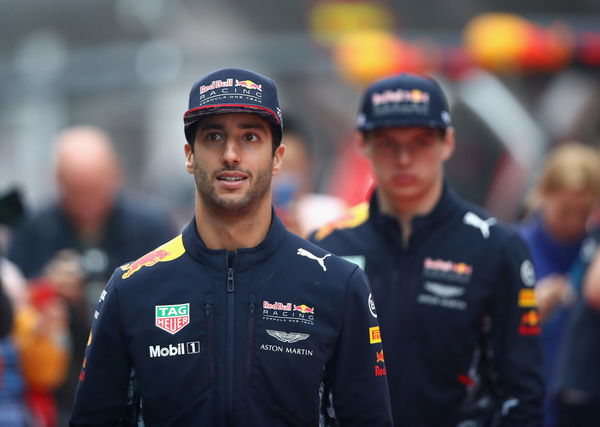 ---
---
In a sport where your teammate is your biggest rival, Daniel Ricciardo has had some competitive ones. Ricciardo drove for Red Bull along with championship contender Max Verstappen. now in McLaren, the Aussie faces competition from his teammate Lando Norris. In a recent interview, he discusses the distinctions between the two drivers, and what it was like racing with them.
ADVERTISEMENT
Article continues below this ad
"But, let's say, the skill on track, you could see just the raw speed is there. I see it with Lando this year. It's maybe a little bit early to compare him and Max." Ricciardo says they have distinct personalities but share a similar awareness on the track.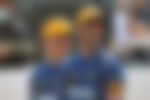 The Aussie has had a tough time adjusting to his car this year; a car that Lando Norris has been excelling with. However, Ricciardo is confident he has what it takes to race with the best.
ADVERTISEMENT
Article continues below this ad
Daniel Ricciardo reflects on 2018 Mexican GP
Ricciardo's run with Red Bull had been his best. He saw a lot of podiums and a lot of wins with the fast car. But for him, it's more about his driving than the car. Daniel has had some celebrated moments in his career. In the interview, he looked back at 2018 when he denied Verstappen the chance to be the youngest pole-sitter in F1 history.
He knew his team bosses weren't too happy about it, but it made him proud. " I was aware of some of the things, but I tried not to pay too much attention," he said. "Because I think as well, I've never been the person to have like the negative mindset." The Aussie added, "For me, I just had to focus on driving, and that was it. But for sure, I knew if Max got pole that weekend, he was the youngest pole sitter, so there was a record for him and a record for Red Bull."
ADVERTISEMENT
Article continues below this ad
The pole marked Daniel's third pole start and gave Red Bull their first front-row lockup since 2013. Ricciardo, the cheerful man he is, was overjoyed. He reflects on the moment, saying, "I was just very happy with myself, because one year before actually in Mexico, I think Max out-qualified me by nearly one second. It was a really strange weekend."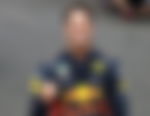 Something that Daniel has been lacking this season has been confidence. The Honey Badger isn't thrilled about the struggles he faces at McLaren. Ricciardo concluded his trip down memory lane saying, "I was just proud that, you know, I could still do it. And obviously, Max was driving very, very well. It just confirmed to me the belief I had in myself."
ADVERTISEMENT
Article continues below this ad
It's been a long time since we've heard the loud, joyous screams on Ricciardo's team radio. The Perth driver's best so far has been a P5, and Ricciardo knows he can do better than that. Will the second half of the season turn things around for Danny Ric?
Watch this story: Top 5 wins of Max Verstappen's F1 career