Ricciardo Lacking Sainz's Versatility at McLaren: Norris
Published 05/20/2021, 1:15 AM CDT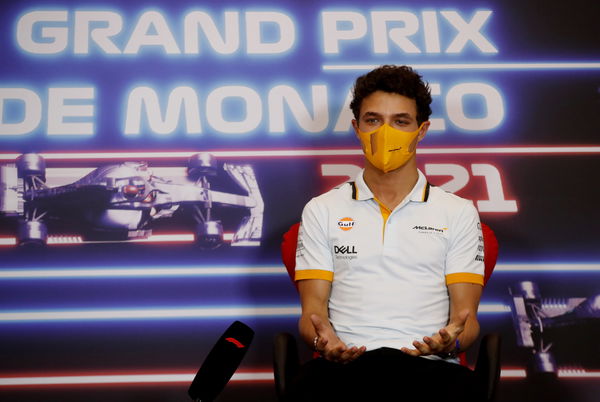 ---
---
Lando Norris found himself lined up alongside a new McLaren teammate in Daniel Ricciardo over the 2021 F1 season, and the expectations were blazing around the duo's potential rivalry.
ADVERTISEMENT
Article continues below this ad
However, amidst the initial hype, the battle has so far been one-sided, unlike Norris' past seasons with Ricciardo's predecessor, Carlos Sainz.
So, what could be the reason behind such early struggles for the Honey Badger?
ADVERTISEMENT
Article continues below this ad
Well, Norris reckoned that his teammate's poor run of form might have something to do with confidence. Furthermore, he also compared Ricciardo with his former teammate, Sainz, who switched to Ferrari ahead of this season.
What did the McLaren driver say?
During the press conference in Monaco, the McLaren driver, who recently extended his contract with the team, felt that Ricciardo is the kind of driver who demands perfection, unlike Sainz.
"From what I've seen so far, he wants a car that really suits him, maybe that little bit more," he said. "Carlos was good at driving a car which wasn't always that nice to drive.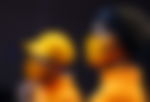 "And he was very good at that. I think that's just one of the things I guess I've learned at the moment."
The good news is that Ricciardo is finally looking more comfortable around the McLaren garage, hinting that things are consolidating well for the Australian. Hence, it could only be a matter of time before Ricciardo sets his target on the flying Briton, Norris.
Daniel Ricciardo is very fast when everything's suited: Norris
The 21-year-old opined that when Ricciardo doesn't possess a perfect car, he tends to lose the crucial bit of confidence, which ultimately wrecks his on-track performance.
"Daniel is very, very fast when he has a car around him, and when everything's suited," he said. "But as soon as there's a couple of problems, just as most drivers do, he tends to lose that bit of confidence.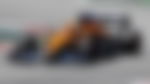 "Then you just struggle a little bit more. I don't think that's just with him. That's just something that some drivers have more than others. It's a confidence thing. But, yeah, I don't wanna say too many things. So, that's just it."
ADVERTISEMENT
Article continues below this ad
After a strong showing in Barcelona, Ricciardo will be looking forward to the weekend in Monaco. Moreover, the Monaco GP is one of the most successful circuits for the former Red Bull driver.
So, will Ricciardo manage to deliver a strong result this weekend?
ADVERTISEMENT
Article continues below this ad