Ricciardo Names Key Area Where Alonso has Been 'Best on the Grid' This F1 Season
Published 07/18/2021, 9:03 AM EDT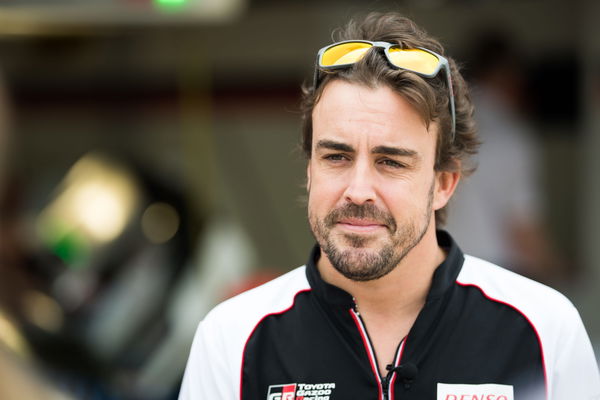 ---
---
Fernando Alonso's breathtaking start to the sprint qualifying broke the internet – everyone was in awe of the legend's six-place jump. Consequentially, Twitter and Instagram flooded with posts and compliments for the Spaniard. The people were glad to have him back on the action, and among these was an Alonso fanboy – little Daniel Ricciardo. He was just as star-struck as the rest of us – both online and offline.
ADVERTISEMENT
Article continues below this ad
It started with a little appreciation online. After F1's official Instagram page commended Alonso for his performance, Danny Ric took some time to leave a comment on the post, "Compliments to the chef. Still got it."
The heart-eyes didn't end there. In an interview, Daniel commended the double champion, esteeming him to be 'the best on the grid'. "I think his racecraft this year has probably been the best on the grid–at least at times. It's cool to see that."
ADVERTISEMENT
Article continues below this ad
He also said that Alonso played a crucial role in making the experimental sprint successful. "I actually congratulate him for making [sprint qualifying] pretty exciting. His start was phenomenal, kept us on our toes."
Master vs Grandmaster of duels
The Aussie and the Spaniard are both known for exceptional overtakes. Thus, the wheel-to-wheel action at Silverstone was nothing short of breathtaking.
At the start of the 17 laps, Alonso had got ahead of both McLarens; however, Lando Norris slipped through. Daniel Ricciardo was facing the Alpine and tried his best to get a gap on the turns, but failed.
Eventually, he found his moment and went ahead of Alonso.
While many criticize older drivers, Ricciardo admires the experience they have. "I think as well, it's cool to see there's always the question, like with any sport, is age a factor?… If you've still got a passion and a real drive for it, you can keep doing it at a very high level."
What can we expect from Ricciardo on race day?
After months of struggles, Daniel Ricciardo finally believes he's comfortable in the McLaren. He said, "It's definitely been a better weekend… This weekend I think we just started on the right footing. In qualifying yesterday, I felt like we had a good car and it gave me the confidence to push."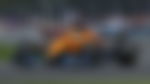 Although he is finally at peace with the car, it doesn't mean he's happy. He has been getting closer to teammate Lando Norris in terms of pace but believes he has room to improve.
ADVERTISEMENT
Article continues below this ad
"Andreas [Seidl, team principal] saw me after qualifying, and I was still pretty fuming. There were a few things I was frustrated, and he said 'I like that you've made this step and you're still kind of furious', so it's a good sign."
Resolve running through his veins, paired with a P6 start, and the skillful Honey Badger might be one to look out for at the British Grand Prix.
ADVERTISEMENT
Article continues below this ad
Watch this story: Love Is in the Paddock: F1 Fraternity Rings in Valentine's Day