Ricciardo Not Confident of Matching Norris' Skills Amid McLaren Troubles
Published 05/26/2021, 3:57 AM EDT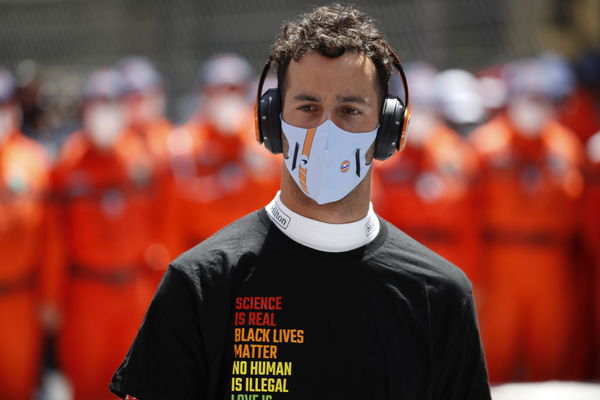 ---
---
In his new chapter at McLaren, things, unfortunately, haven't gone the way Daniel Ricciardo would've wanted them to. The Australian has years of experience in F1, but is having a rather tough time catching up with his much younger teammate, Lando Norris. This was evident at the Monaco GP, where not only did Norris finish much ahead of him, but he also managed to lap Ricciardo.
ADVERTISEMENT
Article continues below this ad
The 31-year-old couldn't make it into Q3 as he was the 12th fastest. Norris, however, made it into Q3 and also set the fourth fastest lap on the grid.
Things got worse for the Australian at Monaco, as he finished the race in 12th place while Lando finished P3 and brought home this season's second podium for the Woking-based squad.
ADVERTISEMENT
Article continues below this ad
Daniel Ricciardo finds it hard to match Norris's data
As quoted by Racingnews365, Ricciardo said, "After a weekend like this, I'm sure they will, let's say, do their due diligence and check everything.
"On that, obviously, I'll keep looking at it and see what things I can do better. But like, there are differences on the data. And it's like, well, this is why Lando is quicker in that corner.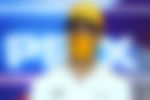 "And I see that, but I'm not convinced I'm able to do that. So we'll see. Maybe it's still a bit of me getting used to the car, but I'm sure they will check everything as well. Because when I'm that far off, it's been tough," Ricciardo added.
Ricciardo is happy for his team but disappointed in himself
Formula One can be a cruel sport at times, where one teammate does well, and the other doesn't. So, while the Honey Badger was happy for the team overall, he was quite disappointed with himself and wants to do better.
Ricciardo said, "It was quite a miserable weekend, just one to forget from my side. Obviously the other side and the rest of the team, they got a podium out if it and they nailed it so congrats to them.
ADVERTISEMENT
Article continues below this ad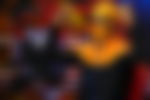 "It wasn't all miserable, but from our side, just one to forget, try and move on and hopefully find some answers. But obviously, to be that far off, it's a bit of an anomaly."
The McLaren driver would look to improve on his form and bring better results in the upcoming races for the Woking-based team. He hopes to extract most out of the car and score so much-needed points.
ADVERTISEMENT
Article continues below this ad