Ricciardo: Nothing Wrong With Russell Challenging Mercedes' Bottas at Imola
Published 05/07/2021, 8:15 AM EDT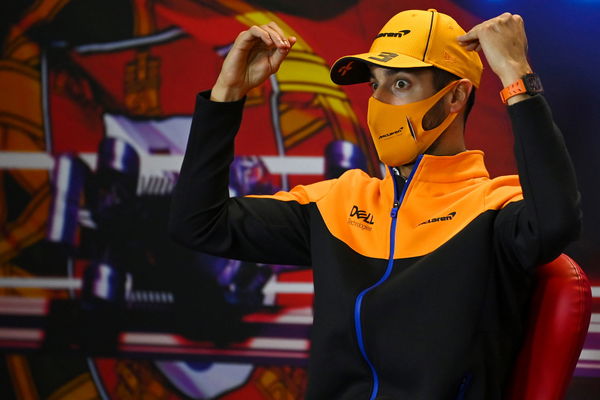 ---
---
The incident between Mercedes' Valtteri Bottas and Williams' George Russell in Imola has been a topic of much debate. While the drivers have put the past behind them, the incident drew several reactions from drivers and fans. McLaren driver Daniel Ricciardo was one of many who offered their two cents on the incident at Imola.
ADVERTISEMENT
Article continues below this ad
Daniel Ricciardo thinks Russell was right to try the overtake in Imola
Russell's ambitious move cost him and Bottas in Imola. Irrespective of that, Ricciardo believes that Russell was right to do what he did.
ADVERTISEMENT
Article continues below this ad
Ricciardo said, "I don't know exactly what the situation was between Bottas and Russell, but if Russell felt he could actually overtake him, why not? Ultimately, if you're faster, you should be able to try something," said Ricciardo.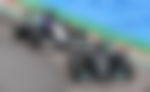 Ayrton Senna once said, "If you no longer go for a gap that exists, then you are no longer a racing driver." Russell saw a gap in Imola and went for it. However, F1 is more of a team sport rather than an individual sport today.
This has brought team orders and competitiveness of teams that have engines supplied by their rivals into question. Mercedes supplies engines to Williams and while Williams aren't as competitive as Mercedes, Russell could have overtaken Bottas in Imola, which is a rare sight.
Ricciardo recalls being 'free to race' in his Toro Rosso days
ADVERTISEMENT
Article continues below this ad
Toro Rosso were not in the same league as Red Bull. Despite that, Ricciardo always felt he was free to race rivals from these two teams. He recalls the Singapore Grand Prix in 2012, where he was defending 9th place from Red Bull's Mark Webber.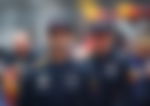 Ricciardo said, "In situations like that, we were allowed to really race with each other, without thinking too long about who we were fighting with. Of course, you always have to find a balance in that, but I think that Red Bull has as much as possible acted."
ADVERTISEMENT
Article continues below this ad
With the Spanish Grand Prix coming up, we will know more about where the teams stand this season. Can Ricciardo find his way back to the podium to offer his team an oppportunity to shine?