Ricciardo or Sainz: Lando Norris Picks His Shocking Choice of McLaren F1 Teammate
Published 09/14/2021, 9:13 AM EDT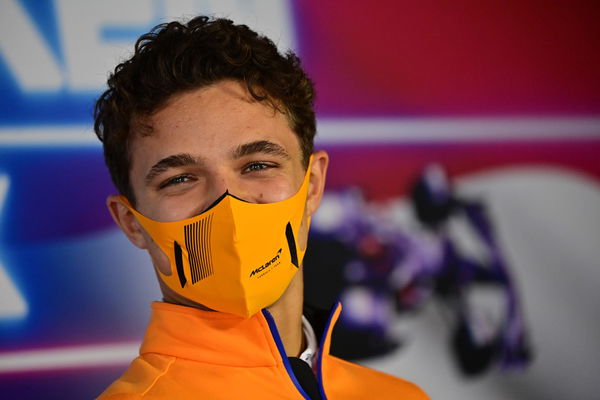 ---
---
Daniel Ricciardo, one of the most interesting drivers on the current F1 grid, carved his way into McLaren ahead of this year. And the fact that the Australian was going to pair up alongside the rather cheeky Lando Norris hinted that the combination could pan out to be the best one yet.
ADVERTISEMENT
Article continues below this ad
However, to everyone's surprise, Norris is still maintaining his bromance with his former teammate, Carlos Sainz. Although the duo delivered some incredible wheel-to-wheel battles through 2019 and 2020, they still remain inseparable.
ADVERTISEMENT
Article continues below this ad
And to top that, Norris and Sainz even spent the latter's birthday together golfing, earlier on September 1. Amidst all of that, Norris made a shocking revelation regarding his teammates during an interview.
What did Lando Norris say?
During an interview with Dutch media, Ziggo Sport, Norris revealed his choice of preference between his two teammates. And, naturally, one would assume that Norris' obvious choice would have landed on his initial McLaren teammate, Sainz.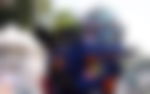 But, here's the twist. No! Sainz wasn't his preference. Instead, Norris called out the name "Daniel." It was undeniably a tough decision for Norris to make, and his reaction said it all. He was biting his teeth hard after choosing Ricciardo over his close colleague, Sainz.
But, has he made the right decision? Well, Sainz may have defeated Norris over both the seasons they spent together as teammates. But with Ricciardo, it's an entirely different story.
Why Norris picked Daniel Ricciardo
From an off-track perspective, Norris would have definitely chosen Sainz over his present teammate. However, it is evident that the Briton has improved a lot since he paired up alongside the Honey Badger.
Ever since McLaren announced the arrival of Ricciardo, the entire F1 community witnessed a different version of Norris. He has been more focused than ever on the track, and his performances consequently have grown up a notch.
ADVERTISEMENT
Article continues below this ad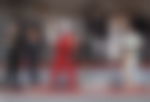 Such is the kind of impact Ricciardo has made on Norris. And the Australian is still pushing his young British teammate to the extreme.
After enduring a slow start to the season, Ricciardo is slowly creeping his way back to form, delivering strong results since the Belgian Grand Prix; the latest race at Monza witnessed Ricciardo claim his first Grand Prix victory in years.
ADVERTISEMENT
Article continues below this ad
So, with Norris having the best season of his life and Ricciardo starting to have his, which of the two is ultimately going to finish at the top?
Watch Story: When F1 Drivers Had a Blast on Top Gear Featuring Hamilton, Vettel & Ricciardo