Ricciardo Reveals Hilarious McLaren Predicament During F1 Races
Published 05/13/2021, 9:31 AM EDT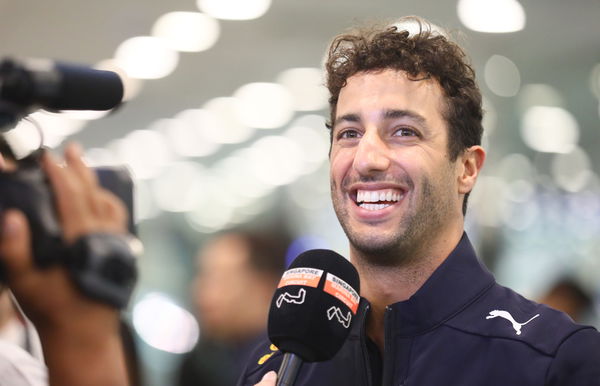 ---
---
Formula One is a tiring business and it can be quite draining. Due to the immense loss of body fluid, all drivers know the importance of staying hydrated. However, McLaren driver Daniel Ricciardo noted another small issue when taking a quick drink. As per his observations, immediately after he takes a drink and he talks, spittle sometimes accumulates on the visor.
ADVERTISEMENT
Article continues below this ad
He said, "I had a drink twice during the race. The problem is, I don't leave the straw in my mouth. Sometimes it flicks and I get the spray inside my visor.
"Even when I'm talking on my radio, I pull the balaclava down, so I can't have both."
ADVERTISEMENT
Article continues below this ad
Obviously, that can be a bit of an issue for the driver while he is racing. Aside from the fact that it is slightly unhygienic, Ricciardo cannot even get rid of it. Had there been droplets on the outside of the visor, either the wind would have blown it away or Ricciardo could wipe it off. However, since the flecks are inside the visor, he would be forced to wait until the pit stops to crack open the visor and wipe it away.
ADVERTISEMENT
Article continues below this ad
Daniel Ricciardo will be hoping for a good run in Monaco
At the Spanish Grand Prix, Ricciardo finished the race in a fine sixth place. In the process, he managed to beat his teammate Lando Norris, who finished eighth. It was also a great points haul for the Woking squad, as it strengthens their championship hopes. Now, Ricciardo is eagerly awaiting the 2021 Monaco Grand Prix next weekend.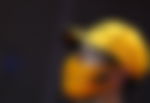 The circuit is a tough one to conquer, and Ricciardo managed to achieve that feat three years ago, driving for Red Bull – something that Max Verstappen has yet to achieve. Now, the Australian driver is heading back to the track in a brand new car and team. While a victory would seem a little farfetched, Daniel Ricciardo could be primed for a great finish.
ADVERTISEMENT
Article continues below this ad