Roberg Assesses Hamilton's 'Position of Strength' Over Verstappen in the Public Eye
Published 08/09/2021, 7:30 AM EDT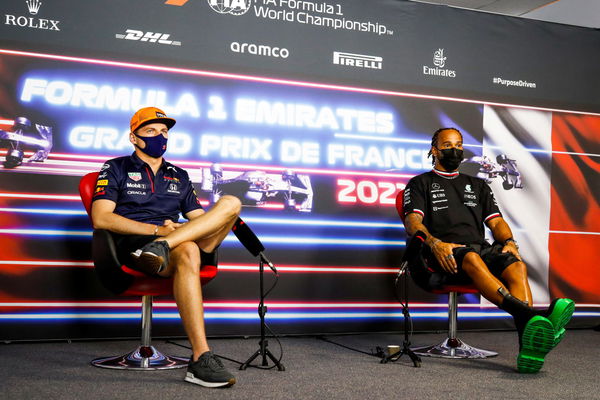 ---
---
Tensions in F1 were at an all-time high in the week between the British and Hungarian GPs. While Lewis Hamilton faced criticism from the media, Max Verstappen recovered from a painful 51G crash. The championship battle had reached a new pinnacle, and going into the Hungarian GP, the Dutchman was a live wire. So when a journalist asked Verstappen about the incident, yet again, he lost his cool.
ADVERTISEMENT
Article continues below this ad
Hamilton's former teammate, Nico Rosberg, looked back on the incident and explained how it only played well for Mercedes' image. The Briton has been handling the external pressure well, being positive in his responses to booing and other criticisms.
ADVERTISEMENT
Article continues below this ad
Rosberg explained to SkySports, as quoted by GPBlog, "Lewis has been through everything already so he'll know how to deal with that. He's very smart, he knows how to deal with all the different situations which are thrown at it. He's smart at saying the right things in the press."
Max Verstappen and the public
While the cheers for Verstappen from Hungarian fans post-qualifying contrasted the boos towards Hamilton, the public image game goes further than that. Regarding Max's outburst, Rosberg commented, "Verstappen shouted, whereas Hamilton just shrugged his shoulders, that showed a position of strength from him."
While the media see-saws between the two teams, things have never been stagnant with the championship battle. First, a majority was mad at Hamilton, blaming him for the Silverstone incident. Then Christian Horner's antics with the FIA caused the majority to switch teams again. Bottas' "bowling" at the Hungarian GP damaged both Red Bull cars, once again resulting in the media switching up.
ADVERTISEMENT
Article continues below this ad
The entire concept of the public image of the team plays more into the psyche of the drivers. While Max is seemingly riled up because of the championship, Hamilton seems to know what he's doing. For this, Rosberg praises him. "Mercedes have the upper hand in everything now. In pace, posture, and attitude."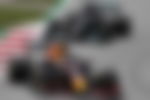 This is because while Lewis agreed with Max about being tired of the repetitive questions, he simply nodded his head and shrugged it off when the same interviewer turned to him. While Lewis has the upper hand in experience and maturity, the situation is new to Max. This, according to Rosberg, "all plays into the hands of Mercedes at the minute."
ADVERTISEMENT
Article continues below this ad
Public image, budget caps, crashes, and regulations – it has been an intense first half of the season for the two teams. Will the second half be just as spicy?
Watch this story: Mad Max: Verstappen's Angriest Rants on Team Radio