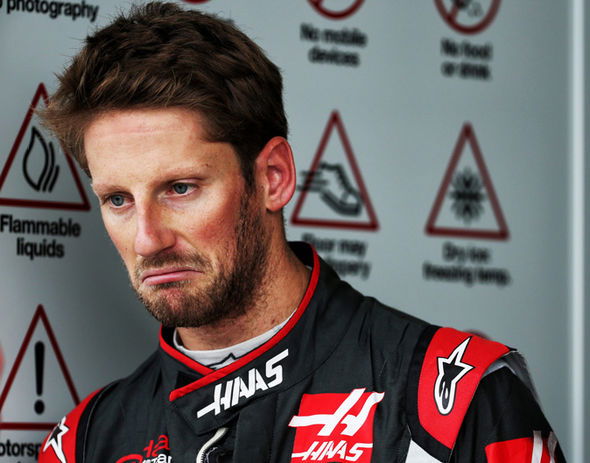 Romain Grosjean had a bittersweet day of pre-season testing. He did an impressive 158 laps on the 2nd day but had an incident on his last lap. He made a mistake going into turn 4 on the 158th lap had a spin and crashed into the barriers. The impact damaged the rear wing of the Haas VF-20, bringing Grosjean's day on the track to an abrupt end.
Romain said after the session "I spun, it had to be me that spun!"
"I don't think I'll be the only one. I'm not the first one, but the corner just didn't have enough space there."
He also stated his unhappiness with the new 6-day pre-season testing. And told the media that with two days taken away from eight last year, a big chunk of trach time is lost and the team is trying to do as much as they can in the limited time.
The team said after the crash that the car spun and made contact with the barriers, there was a lot of debris but the damage is not big. The rear wing got damaged but other parts like the suspension are fine. And the car will be back on the next day without an issue.
Grosjean spins at Turn 4 and bumps the barriers#F1Testing pic.twitter.com/QQfsELDM89

— Formula 1 (@F1) February 20, 2020
Guenther Steiner's reaction on Romain Grosjean Crash
Haas team boss Guenther Steiner's reaction was captured perfectly in the image below.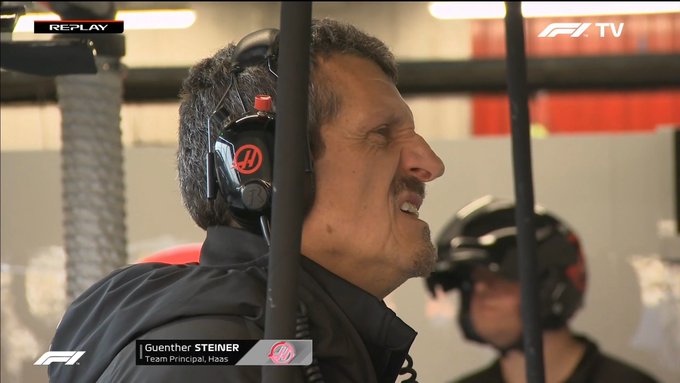 He stated that they were targeting around 180 laps and the incident was unexpected regarding they had two good days of practice.
"We wanted to do the whole day's distance but think we were about 20 laps short," said Steiner.
"Yesterday, we did 100 laps, today we did almost 160. It was a very good day and we learned a lot."
He defended Romain and said that it was pretty clear that the tires just slipped because of low temperature.
Overall the team boss was satisfied with the performance over the two days of testing. And called the team's performance better than expected.