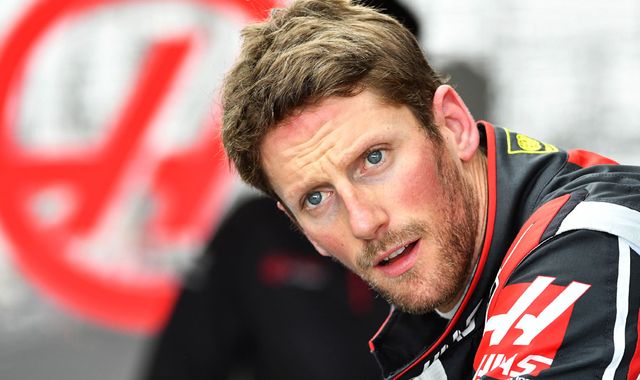 The first Pre-season testing of the 2020 F1 season is over. Pre-season testings are always boring for an F1 fan as there is no racing or overtaking is involved. The teams and drivers are indulged in data gathering for the upcoming season. As a result, drivers prefer not to drive cars just to test the speeds rather for getting vital data.
Although, there was one incident on the third day of testing. It involved Haas F1 driver Romain Grosjean and the New Alpha Tauri driver Daniil 'Torpedo' Kvyat.
Have a look at the incident:
It's only… q̶u̶a̶l̶i̶f̶y̶i̶n̶g̶ p̶r̶a̶c̶t̶i̶c̶e̶ testing!

Grosjean and Kvyat get too close for comfort 👀#F1 #F1Testing pic.twitter.com/9NEmuFZZjT

— Formula 1 (@F1) February 21, 2020
In addition, the Alpha Tauri driver even did some hand gestures towards the Haas driver Romain Grosjean.
Formula one posted the video on their social media account. Romain Grosjean was quick to reply.
"Grosjean is such a terrible driver. He didn't leave any room and was slow on the racing line… Sure guys, keep going you entertain me during the long waiting hours at the airport."
Romain Grosjean recently talked about social media bullying, online trolls, and his poor F1 reputation.
"Not long ago I went to see a concert with my wife. We posted a selfie, and a guy commenting [abuse] on it got a kick out of it," Grosjean said. "On the street, you'll never meet a guy who'll say things to your face."
"Sometimes we can chat on social media. That's what social networks are for, to ask for explanations behind a thought: 'Why do you say that Grosjean crashed everywhere last year? Get me the statistics and we'll talk about it again.'
Grosjean was again on the receiving end. He posted a photograph on Instagram. After that he had to face criticism from fans.
He wrote "Week 1 of winter testing done for me. Feels so good to be driving this beautiful VF20. We did lots of testing and tried different set up. Loads to analyze before we come back at @circuitdebcncat next week for more"
Above all, a fan replied, "Feels good to Crash again?"
Although, Romain Grosjean strongly answered his critic. He said "hey man, have you ever done an omelet without breaking eggs? Out of 180 grand prix I don't think I have crashed that often but happy for you to have a different feeling"
Abhay Aggarwal
I am an avid follower of Formula One, Baseball, Cricket, and Lawn Tennis #MercedesAMG #Yankees