Romain Grosjean Hits Back at Critics on Social Media After an Unfortunate Day at the Austrian Grand Prix
Published 07/05/2020, 7:42 PM EDT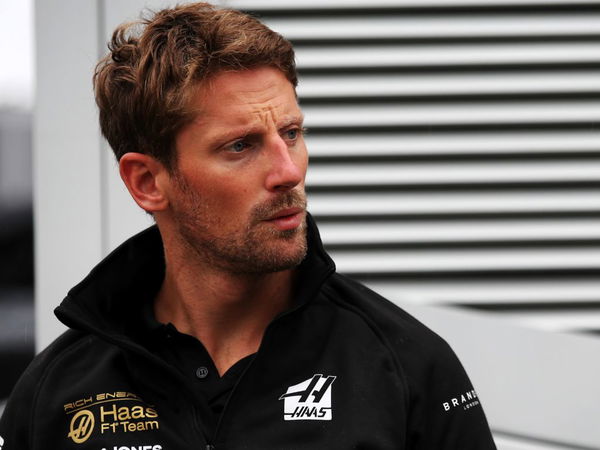 ---
---
Haas F1 driver Romain Grosjean often gets a bad rap since he tends to crash out a lot. At the 2020 Austrian Grand Prix, he was one of several casualties during the 71-lap race. Of course, a number of critics and 'haters' were quick to turn on him like a pack of wolves.
ADVERTISEMENT
Article continues below this ad
However, the Frenchman managed to get his own back and had the arsenal to back himself up. Despite gaining such a reputation, Romain Grosjean can boast of 10 podiums to his credit. All 10 of those podiums came during Grosjean's Lotus F1 days, and he helped the team secure 3rd in the championship.
ADVERTISEMENT
Article continues below this ad
This time Romain Grosjean was blameless
ADVERTISEMENT
Article continues below this ad
Admittedly, Grosjean's retirement from the race was not entirely his fault, as several teams ran afoul of reliability. Apparently, the Haas F1 team was plagued by a braking issue, as evidenced when Kevin Magnussen spun off while under braking. The Dane was battling with Esteban Ocon when he suddenly shot straight on at the corner. Luckily, he managed to lock his rear wheels and spin off.
Meanwhile, Romain Grosjean endured two spins, which were possible warning signs for the Frenchman and the team. Then, it was a case of strike 3 and you're out. This was because he speared off the circuit, but managed to stay away from the barrier.
Speaking to the Haas F1 website, Grosjean said, "The brakes went – we had been nursing them since lap one, looking after them. Obviously, something is not quite on the right level on the cooling. So we have to work and sort that out for next week.
ADVERTISEMENT
Article continues below this ad
"I think one of the main concerns is the pace, it was a very tricky car to drive today, especially in traffic. We'll put our heads down and see what we can come up with. We need to come back next week with a better solution."