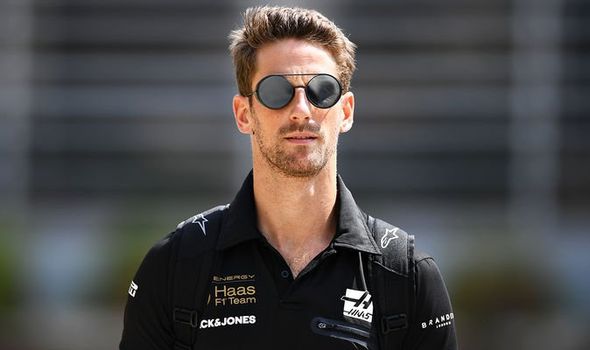 Earlier, there were rumours that Saudi Arabia is bidding to host a Formula One race. There was supposedly a proposed £50million-a-year deal, according to Sportsmail. Needless to say, Haas F1 driver Romain Grosjean is pretty excited to potentially race in Saudi Arabia.
Admitteldy, this season's calendar features 22 Grand Prix, which is a record in itself. However, the whispers suggest that some are displeased at the thought of adding more races. In spite of this, Chase Carey and Liberty Media are targetting a 25-race calendar, with Saudi Arabia vying for a berth.
If all goes smoothly, the Grand Prix will take place in Qiddiya. In addition to that, the track will be part of a new entertainment and commercial sector outside the capital city, Riyadh.
At a launch event Qiddiya, Romain Grosjean told Motorsport.com about his hopes for the project. Apparently, former F1 driver Alex Wurz designed the proposed circuit layout
What did Romain Grosjean say?
Grosjean said, "The track Alex has designed is great. He knows what we like and what we don't like. He's lucky to have this close relationship with us, he comes to ask us questions."
"Overall, the project is huge, super beautiful, and the place is extraordinary. I really hope there will be a Grand Prix."
Wurz is the current chairman of the Grand Prix Drivers Association and he often takes drivers inputs on potential layouts. He does this before confirming anything, so that the track can generate the best possible action.
Romain Grosjean cited golf as an example, especially when a new course has to be built. The Frenchman noted that golf players are often consulted to gauge their opinion. Unfortunately, Formula One does not follow such a system, but the Haas driver hopes that it will change.
Once again, if Saudi Arabia's road to F1 is smooth, they may target a race in 2023.