Romain Grosjean Reveals Kimi Raikkonen's "No Bulls**t" Message When He Became His F1 Teammate in 2012
Published 10/20/2021, 4:42 PM EDT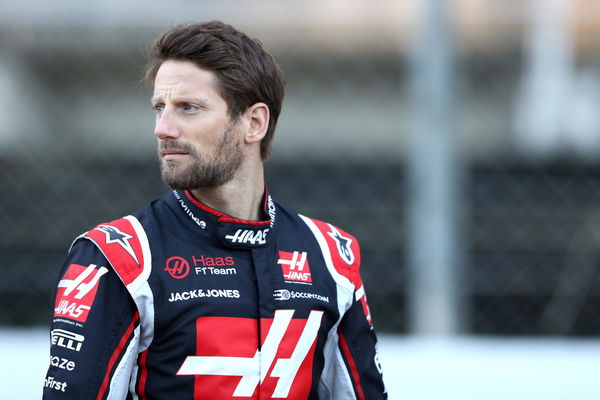 At the beginning of the 2012 season of Formula One, Lotus found themselves starting the season with an interesting pair of drivers. One of them was Kimi Raikkonen, returning to Formula one after a hiatus of two years, during which he competed in the World Rally Championship.
ADVERTISEMENT
Article continues below this ad
Alongside the 2007 Driver's World Champion was a French driver returning to Formula One after a small unsuccessful stint in 2009. Coming to Formula One on the back of the GP2 title victory in 2011, Grosjean also had the 'total' support of Total, the main sponsor of Lotus. Recently, Romain Grosjean revealed the welcome message that Kimi had for him when they started driving for Lotus.

ADVERTISEMENT
Article continues below this ad
Grosjean reveals that Kimi didn't want any bulls**t
In the Australian Podcast 'In the Fast Lane' Romain Grosjean recalled the message that Kimi gave him when the French driver joined Lotus as a teammate of Kimi Raikkonen. "Let's say that Raikkonen's communication is the exact opposite of his long career," joked Grosjean.  "Kimi always went straight to the point in a clear and concise way. His message that he sent me at the end read like this: 'I'm happy for you, let's make sure that there is no bullshit between us, see you soon."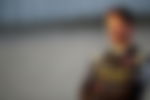 It's very typical of Kimi Raikkonen to get to the point in a very straightforward way without beating around the bush. The two-year stint for Lotus was pretty satisfactory for both of the drivers. The team lacked the financial resources to develop a car that was capable of shaking up the hierarchy that was being upheld by Red Bull, Ferrari, McLaren, and Mercedes. But still, the two drivers made the best of what they had by scoring quite a few podiums.
ADVERTISEMENT
Article continues below this ad
WATCH STORY: Mad Max: Verstappen's Angriest Rants on Team Radio
Romain Grosjean believes Kimi is one of the best in the last 20 years
Grosjean also mentioned that Raikkonen has been one of the best drivers F1 has seen in the last 20 years. "Especially in recent years he hasn't had a car up to par" – added Grosjean – "but Kimi has been one of the best drivers of the last twenty years. and has always obtained the best available." 
ADVERTISEMENT
Article continues below this ad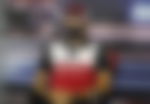 This is Kimi's last season in F1. He has already announced his retirement, and it is quite clear that he will be dearly missed by everyone, from people in the paddock to us Formula One fans.