Ron Dennis Reveals Alonso's Sarcastic Dig at McLaren Signing Lewis Hamilton
Published 12/29/2020, 4:50 AM EST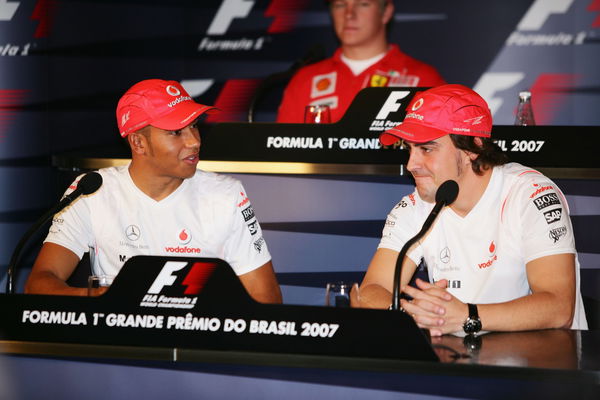 ---
---
After being signed as a McLaren driver, Lewis Hamilton had an incredible start to his Formula 1 career. However, his teammate, Fernando Alonso, initially wasn't really optimistic about the team's decision to bring in a rookie.
ADVERTISEMENT
Article continues below this ad
Apparently, the Spaniard was a bit dissatisfied with Lewis joining the team. He even questioned McLaren if they were planning to win the Constructors' title with a driver like Lewis.
ADVERTISEMENT
Article continues below this ad
Former CEO of McLaren Group, Ron Dennis, spoke about Alonso's initial reaction to the news of Lewis joining him as his teammate.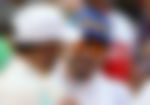 "I went to Fernando," he said during the interview. "And I said, 'Fernando, by the way, I've decided to put Lewis in the car.'
"And he thought for a while and he said, 'Don't you want to win the constructors?'"
Well, Lewis then had his last laugh, as he proved to be the dominant one among the two drivers. The teammate battle was fierce, as both the drivers went to an extreme to disrupt the other's races.
"How wrong he was" – Dennis looks back and laughs at Alonso's comments on Lewis Hamilton
The driver Alonso thought of not being a championship-winning material went on to become a seven-time world champion. Dennis opened up that whenever he looked back at that moment, all he could do is smile.
"He didn't feel that Lewis was going to be much of a threat or much of a points scorer, which I look back on and smile. Because it was on, you know, how wrong he was," the Briton said.
ADVERTISEMENT
Article continues below this ad
Since their time with McLaren, the two drivers have had contrasting careers. The Spaniard had strong years before falling terribly, following the switch to McLaren.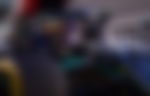 Meanwhile, Lewis had some dull years in McLaren before reaching the sky following the incredible switch to Mercedes in 2013.
ADVERTISEMENT
Article continues below this ad
The two rivals are soon going to meet again next season, as Alonso is returning to Formula 1 after taking a two-year sabbatical. Only this time, he will join his championship-winning team, Renault.
It would be incredible if Renault manages to take their performance up a notch, consequently handing Alonso the opportunity for a second round against Lewis. How good would it be if their rivalry reignites?